September 29, 2015 / cindybthymius
Alex: Houston High School Senior Photographer
Come meet Alex! I'm very blessed that his mom is a great supporter of mine! I took his older sister's high school senior photos (hi Molly!), and his mom asked me to take photos for her work, too. Back in the summer, his mom knew she wanted me to take Alex's high school senior photos as well. One of my favorite things about taking people's portraits is figuring out what they want for their portraits. After all, it's not going on my wall, it's going on theirs.
Alex likes theatre and drama, and Joy decided to do something completely different than what we did for Molly. So, we loaded up to downtown Memphis. Alex brought his hat. I love what he wore. His attire was perfect. His hat allowed us to create some unique portraits.
As we were walking, we stopped outside a business, and one of the professional workers was so kind. It was a law firm. (Don't worry…they weren't suing us for trespassing! As photographers, we should look for signs and obey them in my opinion.) At any rate, she was so kind and let us roam around and take photos. Talk about such southern hospitality. There was this big, giant stuffed animal. I'm not sure the significance of it, but I had to get a photo of Alex with it, nonetheless.
Thanks for letting me take your high school senior photos, Alex! And, Joy, thanks for your loyalty through the years. It means a lot!
Blessings and Peace,
Cindy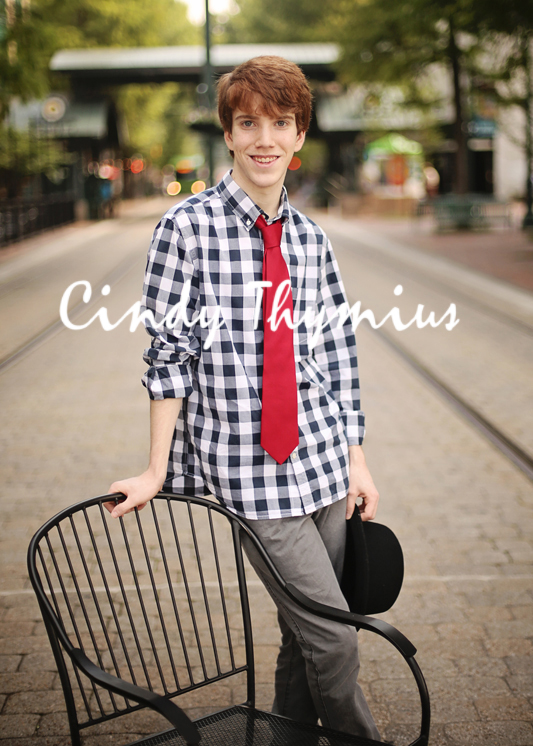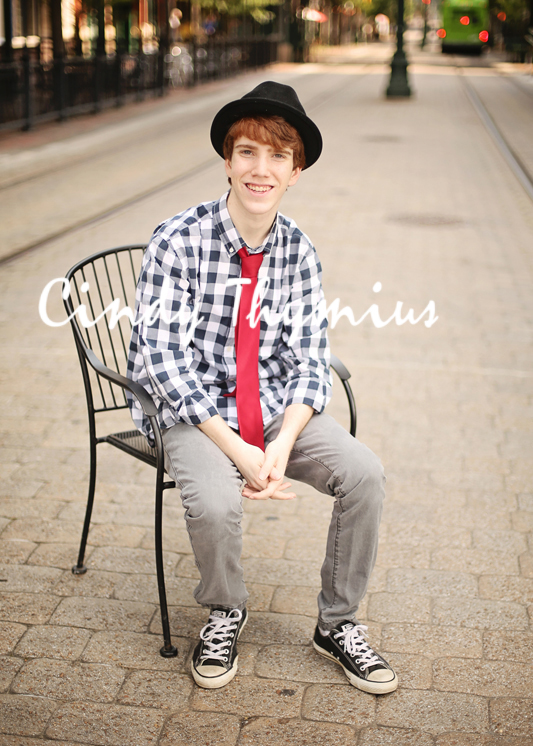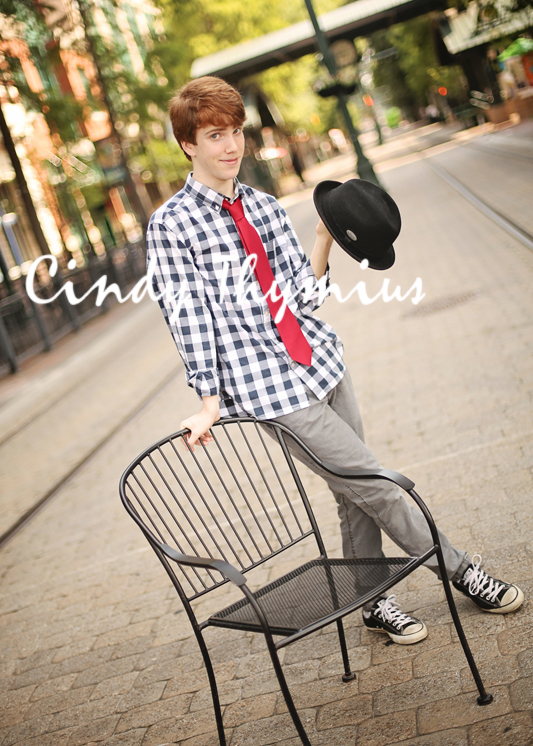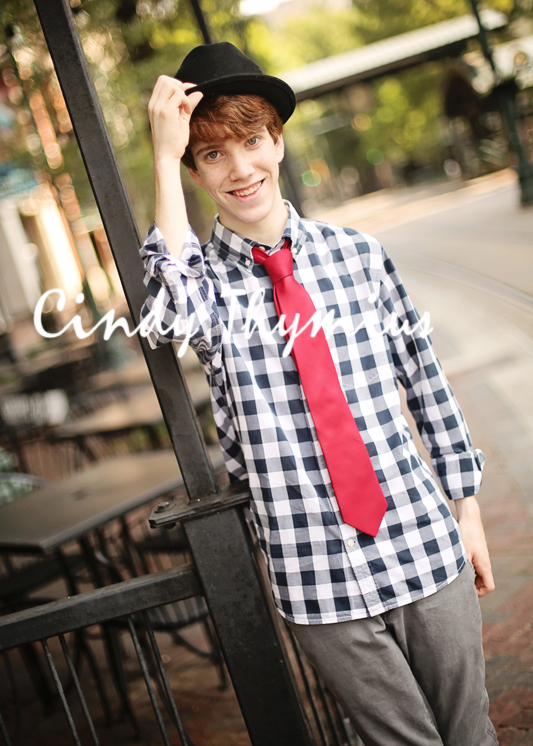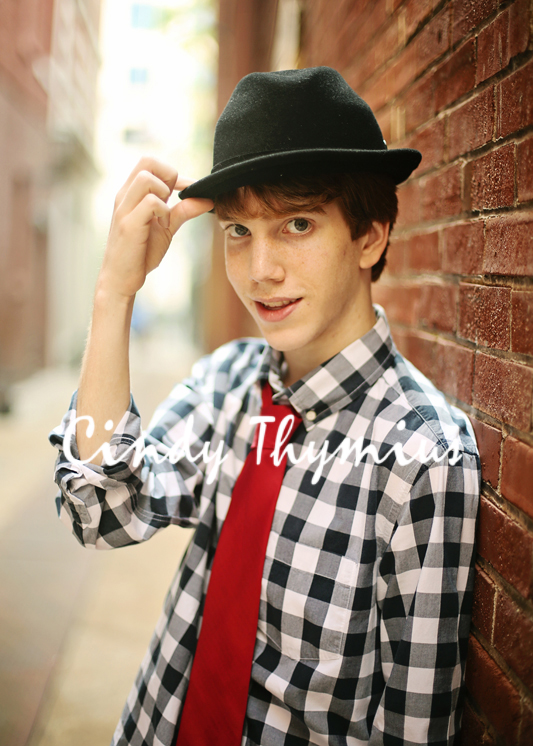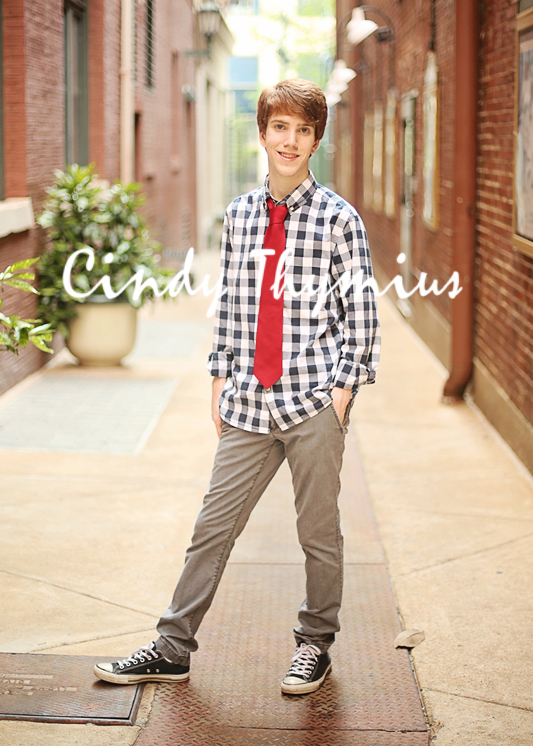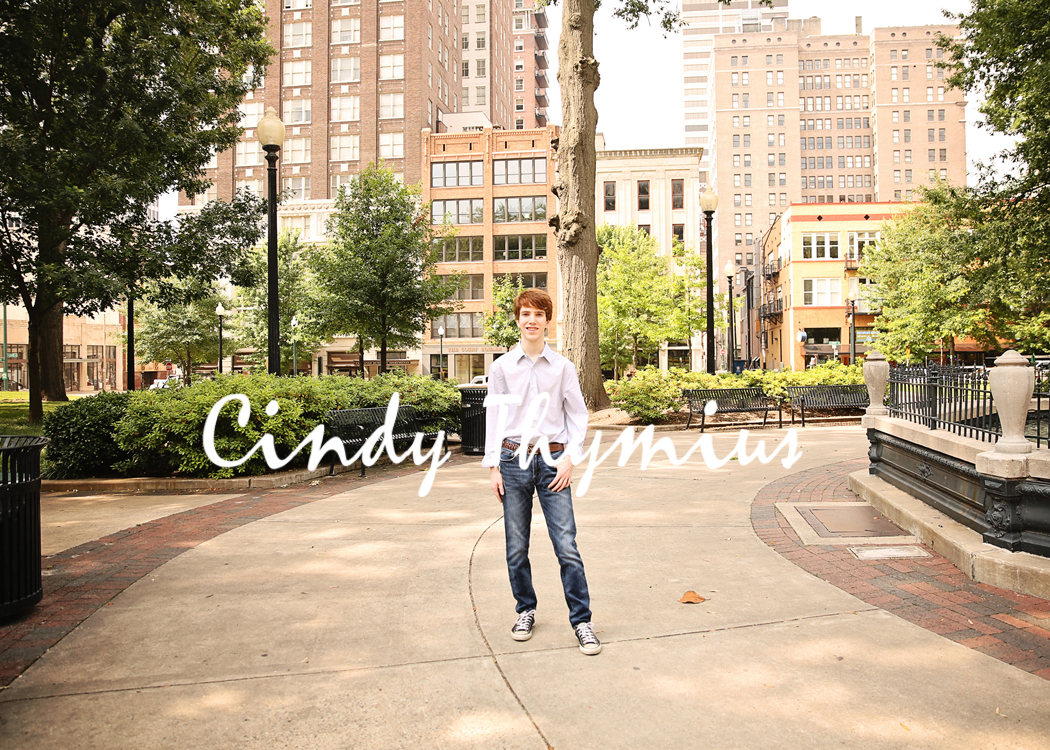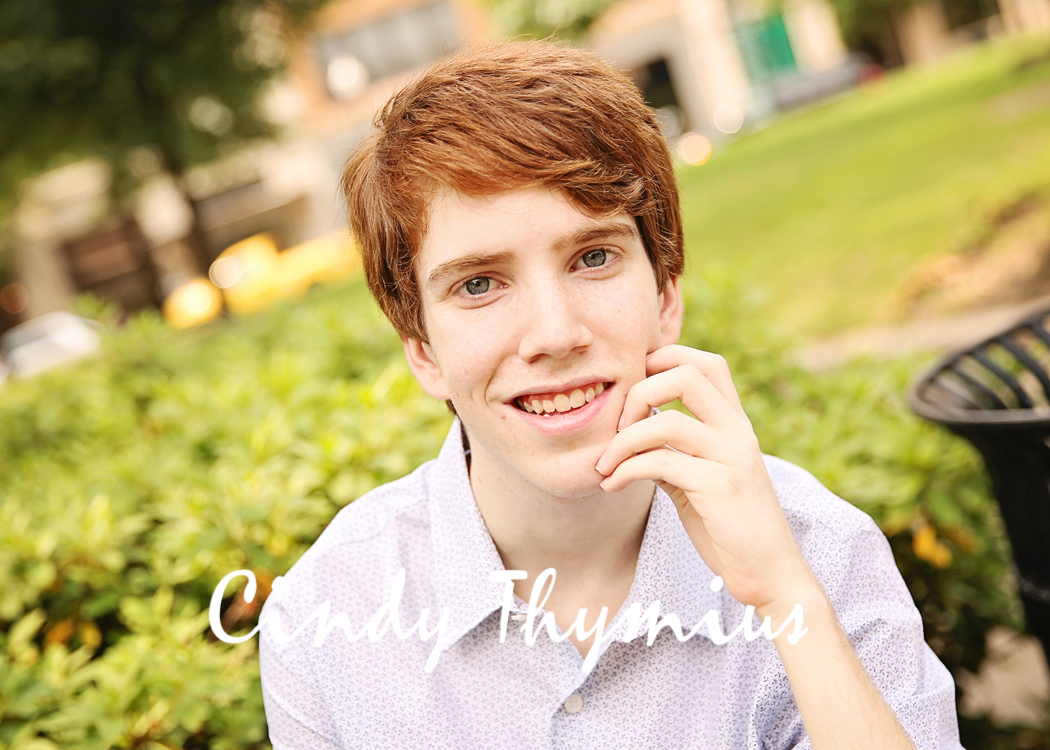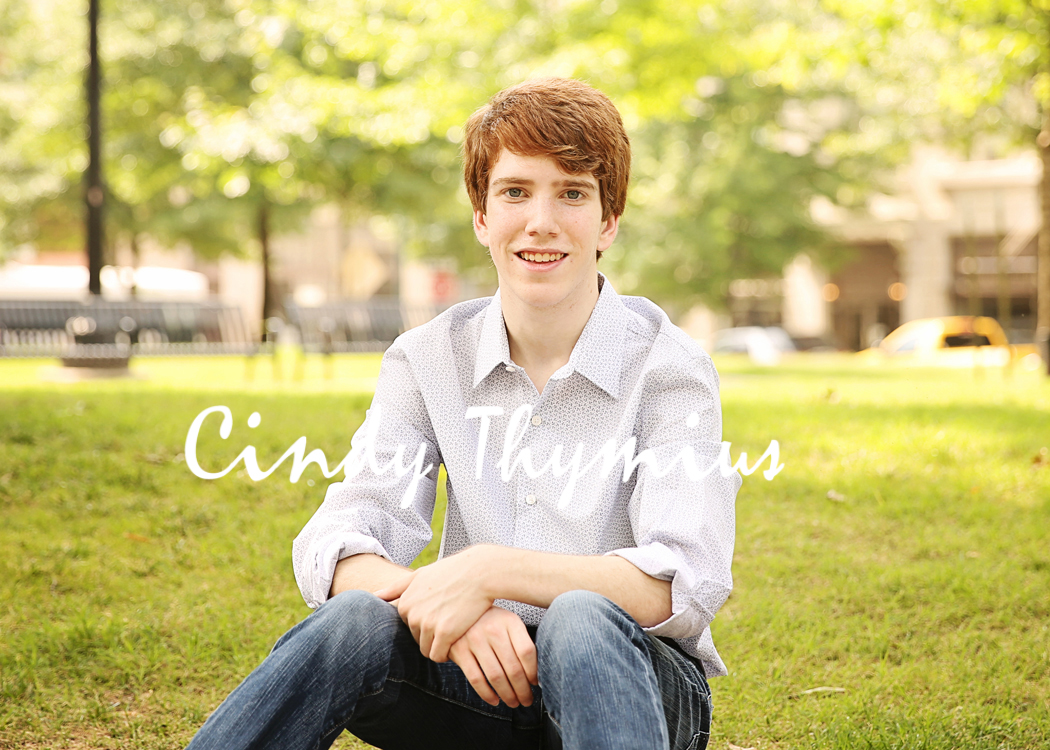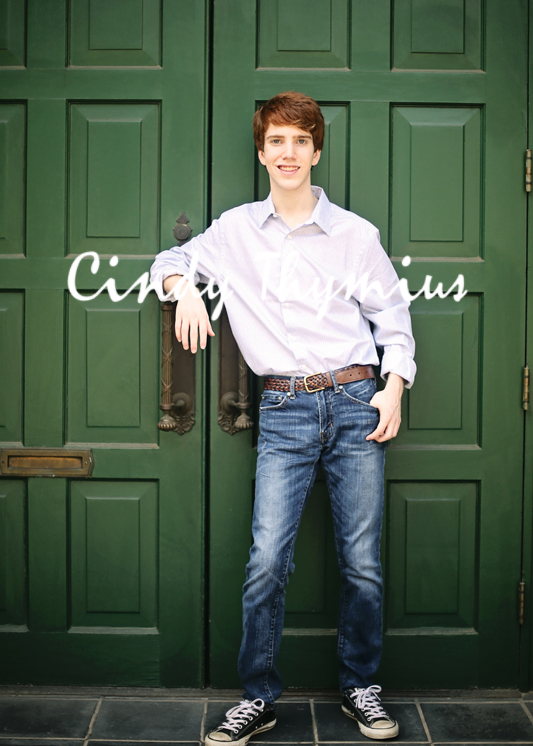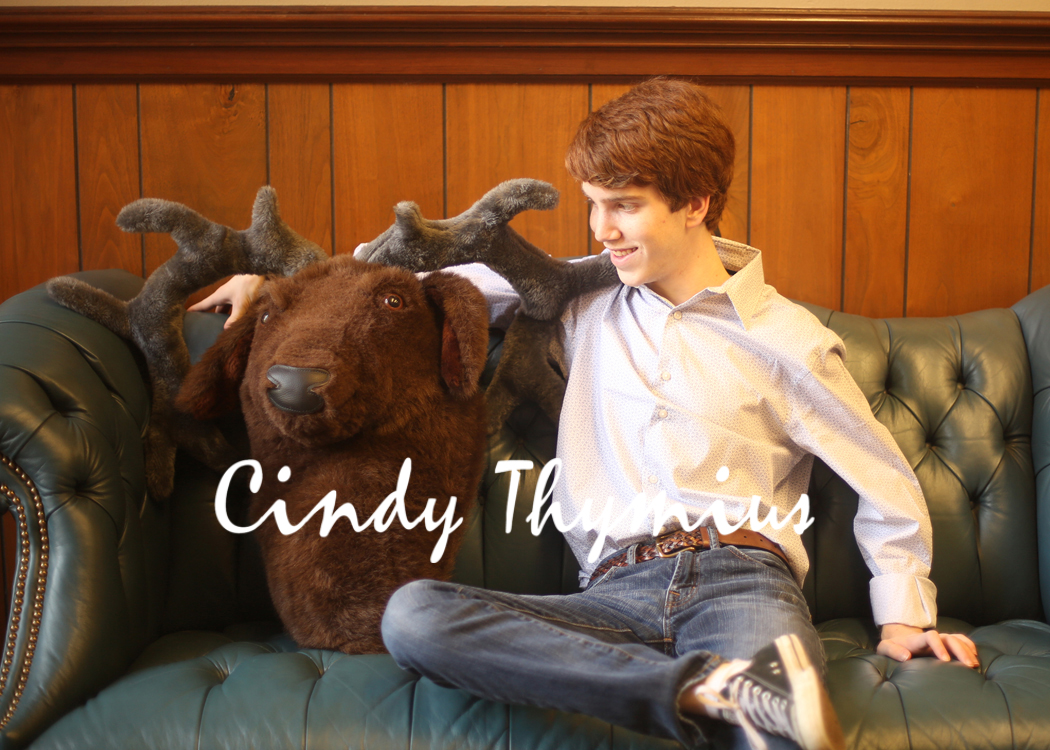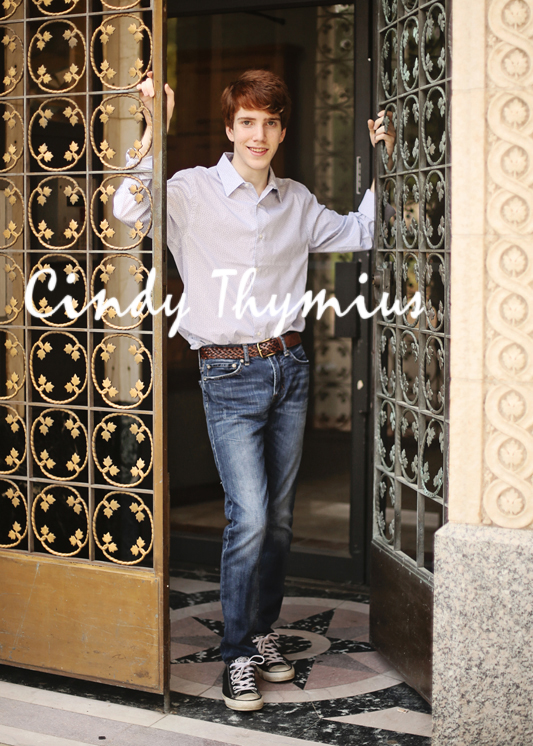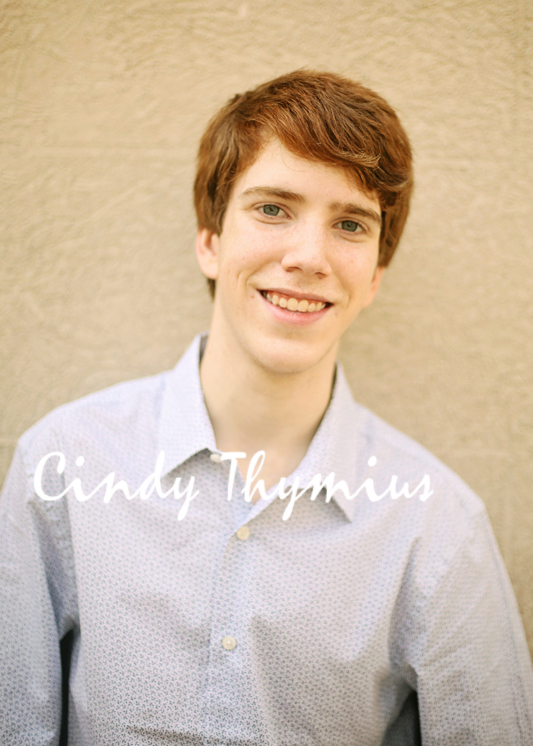 Thought for the day:
Ephesians 5:1
Imitate God, therefore, in everything you do, because you are his dear children.
Cindy Thymius is a Memphis high school senior photographer. For more information about booking your Memphis baby, children, family, maternity, engagement, wedding, or fall family portrait session, contact her at cindy@cbtphotography.com. Cindy Thymius has been a professional photographer since 2003. Contact her at 901-592-8080
SITE: www.cbtphotography.com
FACEBOOK: www.facebook.com/cindybthymiusphotography
INSTAGRAM: cindybthymiusphotography
TWITTER: @cindy_thymius
GOOGLE+: https://plus.google.com/+Cbtphotography