October 15, 2014 / cindybthymius
Brittany & Devin's Memphis Engagement Photo Session
The day we were scheduled to take Brittany & Devin's engagement photos, the weather was very similar to what it is now. Rainy and unstable. We both wondered if we were going to be able to get these photos done. To top it off…we were taking them in Millington. I don't know why, but it always seems like that end of the county gets more snow, more rain, more ANY KIND OF WEATHER than where I am. I thought we were done for. But, Brittany and I are both pretty determined people, and we wanted to make this shoot happen. As it was, I did encounter rain on my way to the shoot. But, the skies cleared, the sun came out, and the session was perfect.
Brittany's now HUSBAND but then fiancé is a firefighter for the Millington Fire Department. They really wanted to have a firefighter/firestation themed engagement photo shoot. Brittany wore a beautiful red dress, and Devin wore his Millington Fire Department clothes. As luck would have it, the big fire engine was in service, so we had to use their back up engine for the shoot. I still love what we came up with. Afterwards, we decided to go to the "city lot" where the regular fire truck was getting work done. I wish I had some pullback scenes to show you what I had to work with…which was NOTHING. I had a lot of cars in the lot, a building behind me, and really it was a photographer's nightmare. Ha! But, I knew that Devin really wanted photos in the real truck he drove. I stepped out of my comfort zone and just went with it. Honestly, these are some of my most favorite images!!!!
I was lucky enough to share Brittany & Devin's wedding day with them, so be on the lookout for that blog post…EVENTUALLY 🙂
Thanks for a great session, guys!
Blessings and Peace,
Cindy
Thought for the day:
Matthew 5:14
You are the light of the world, like a city on a hilltop that cannot be hidden.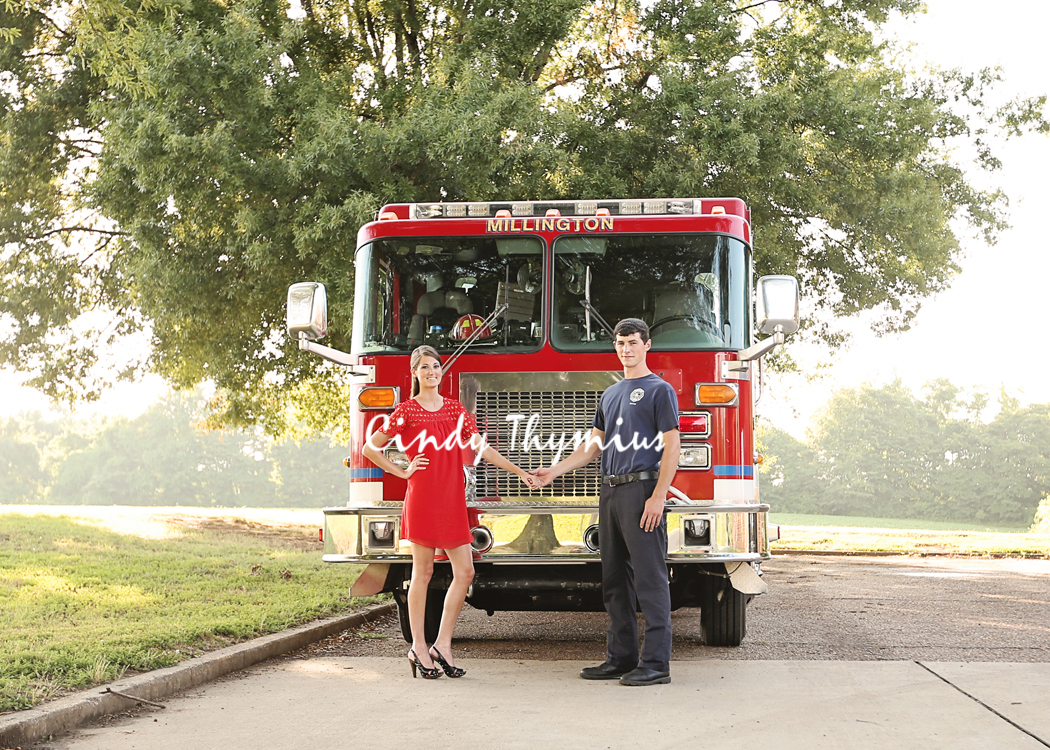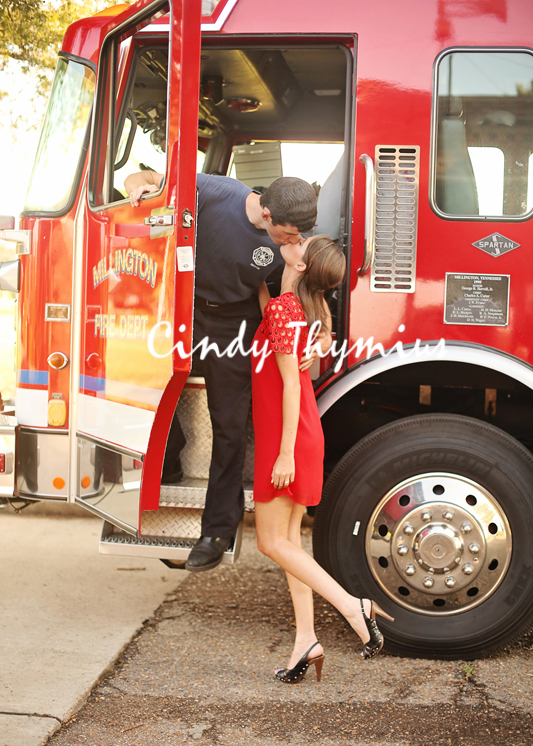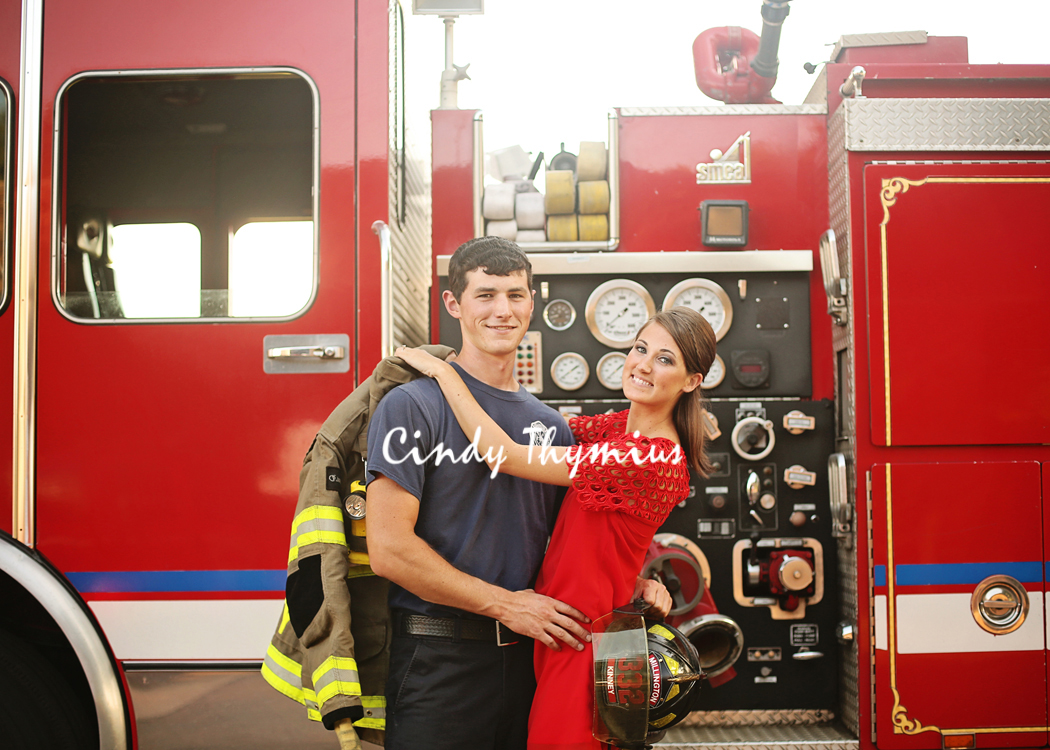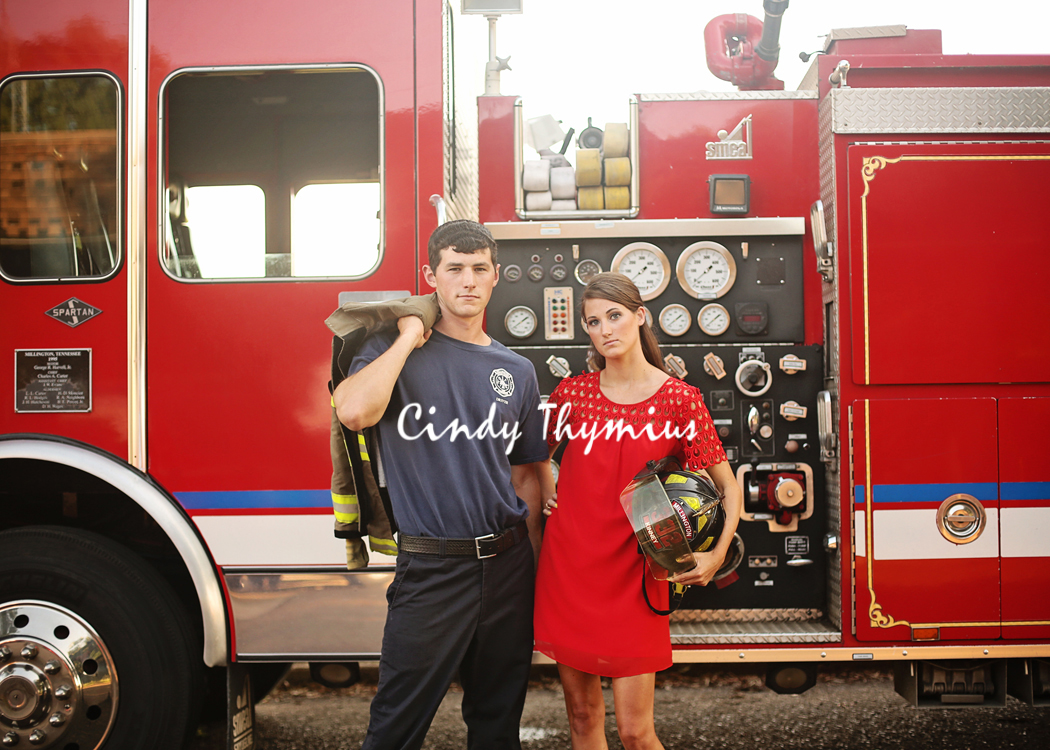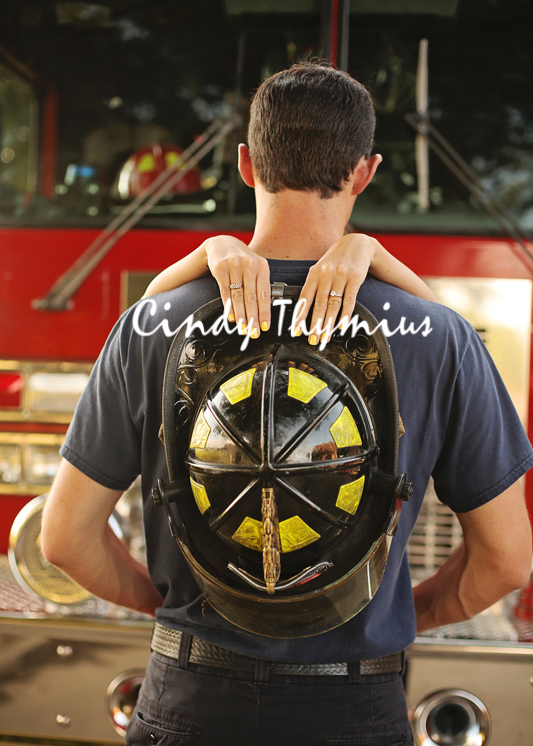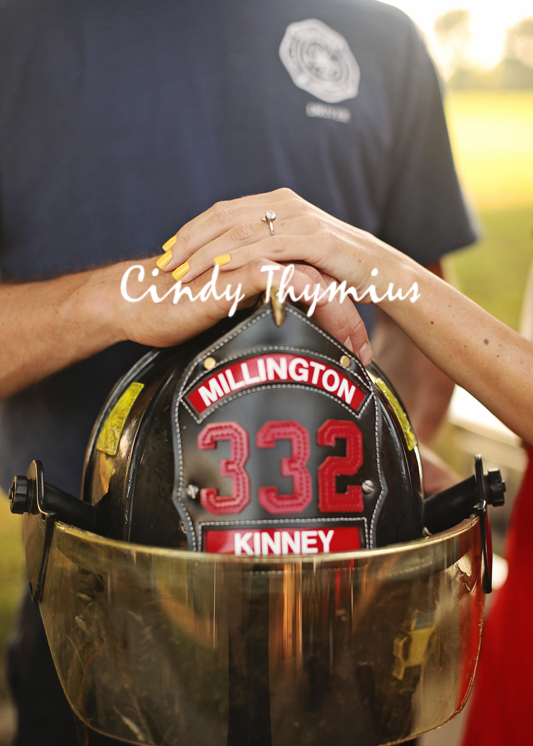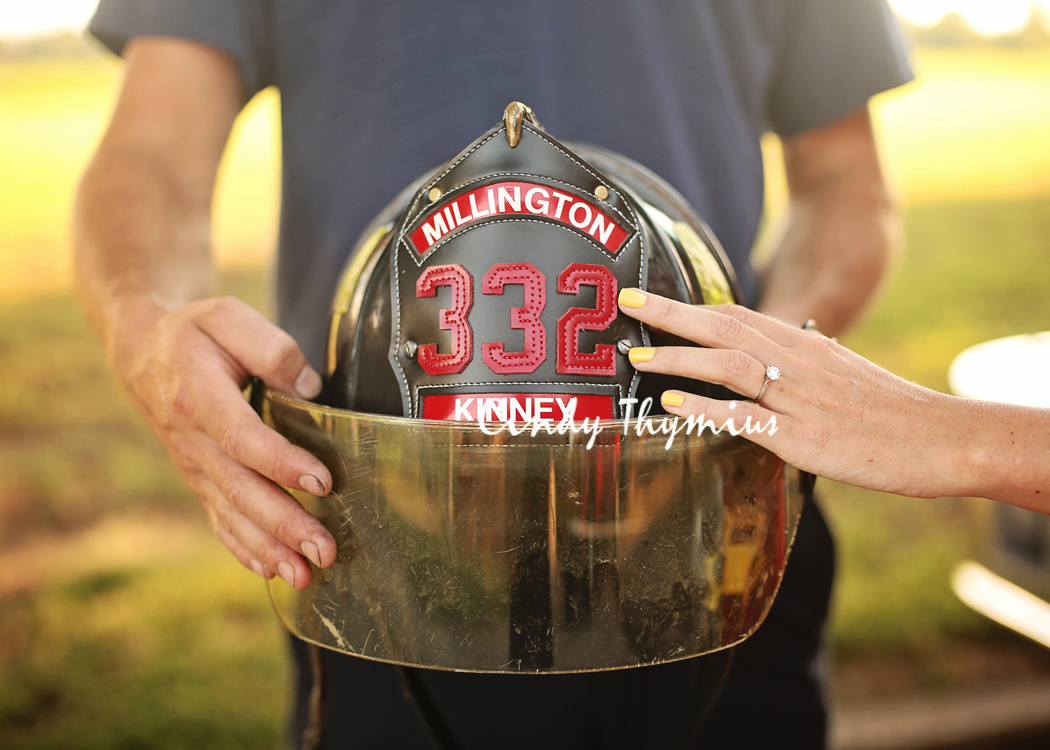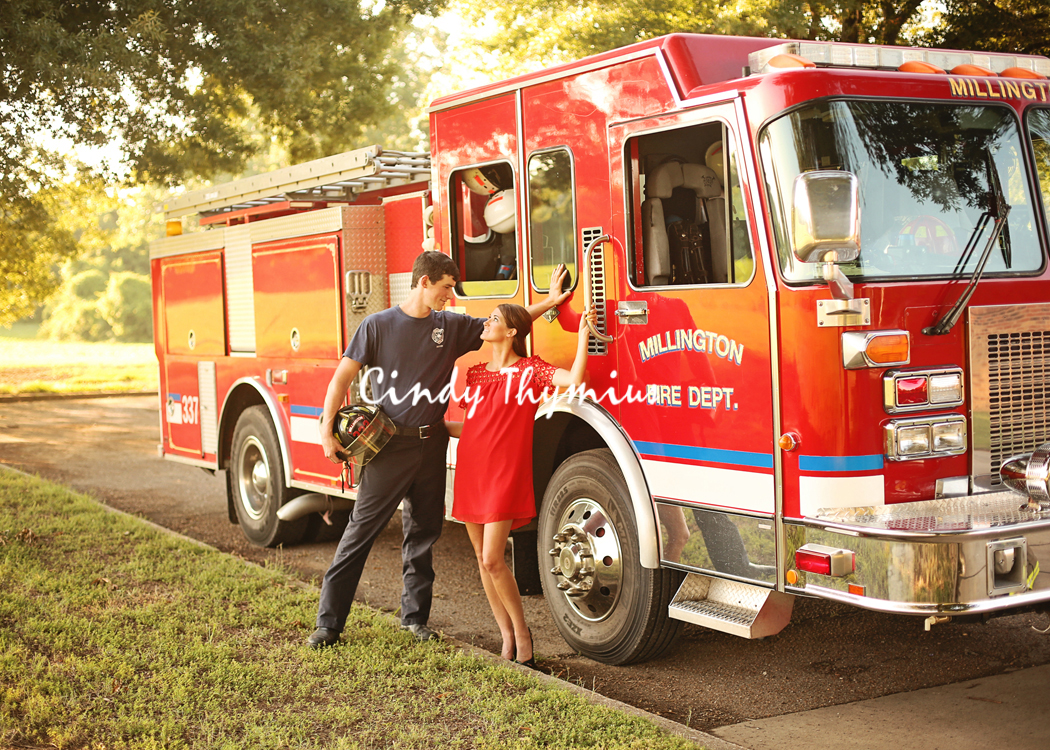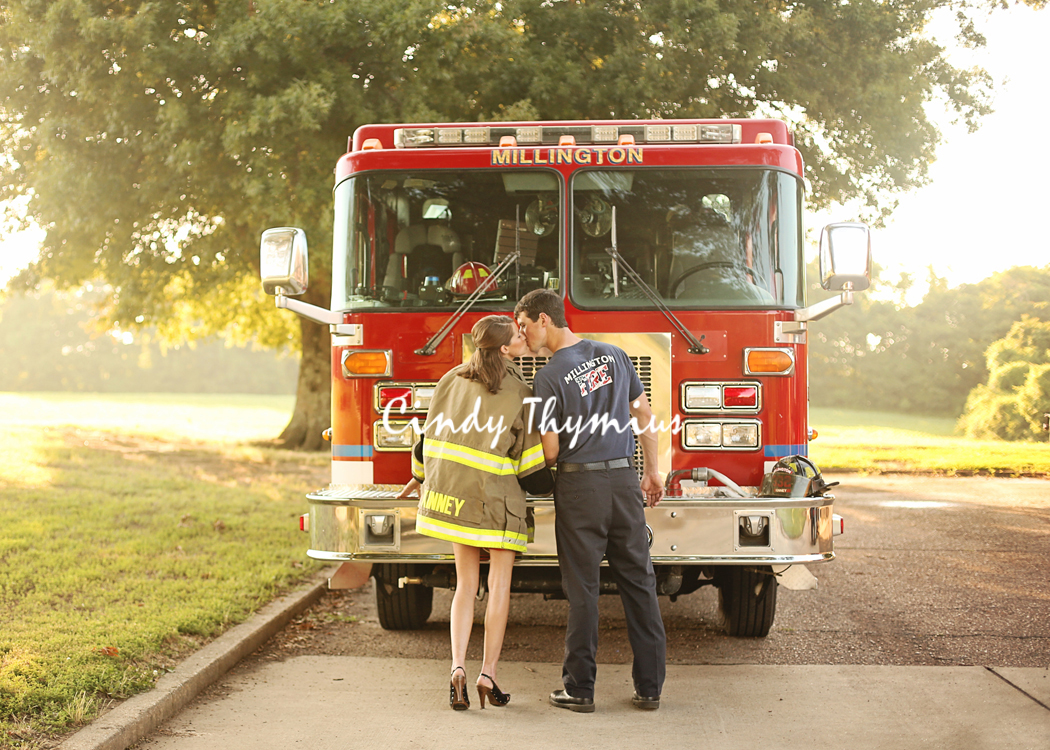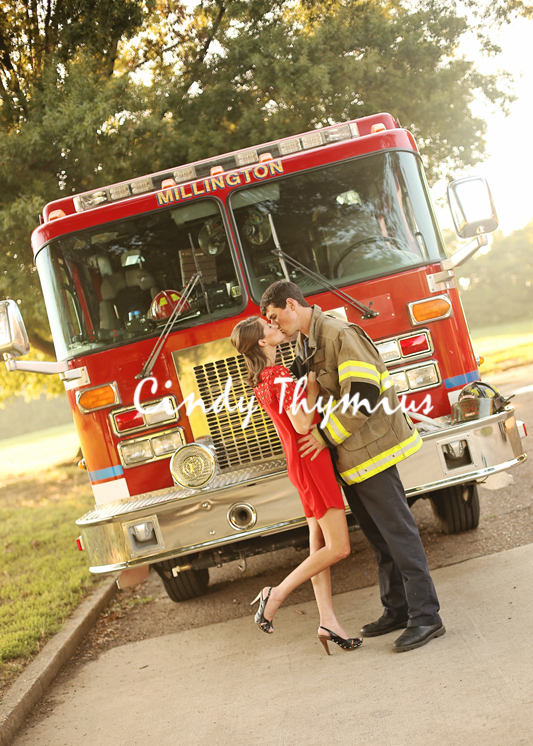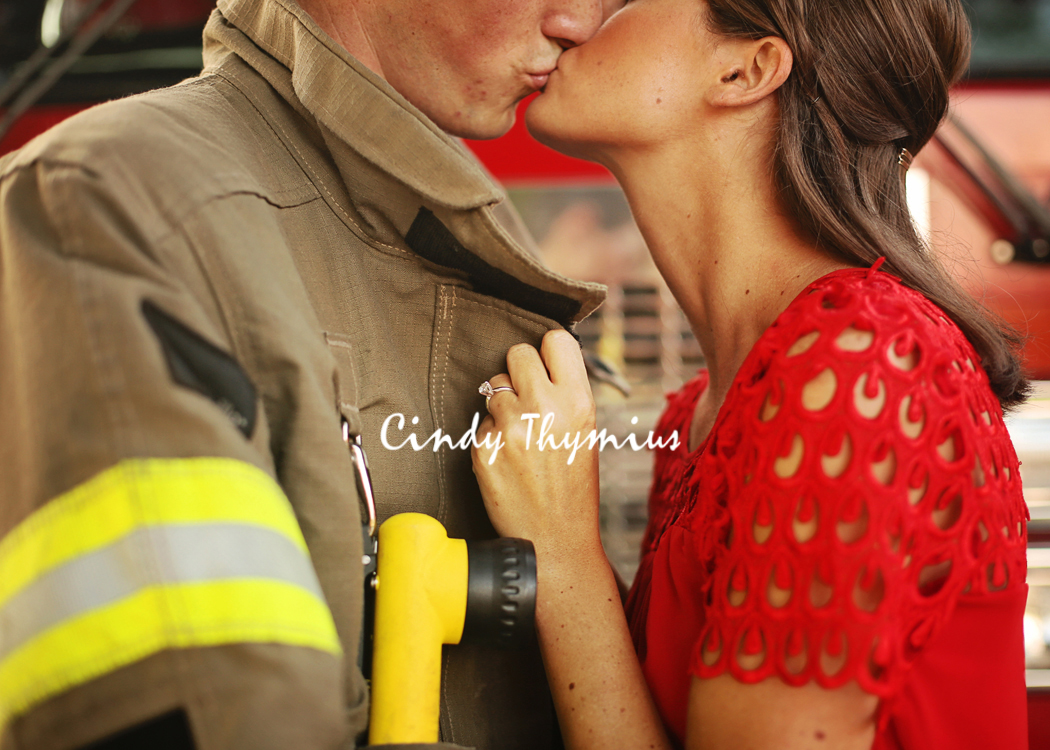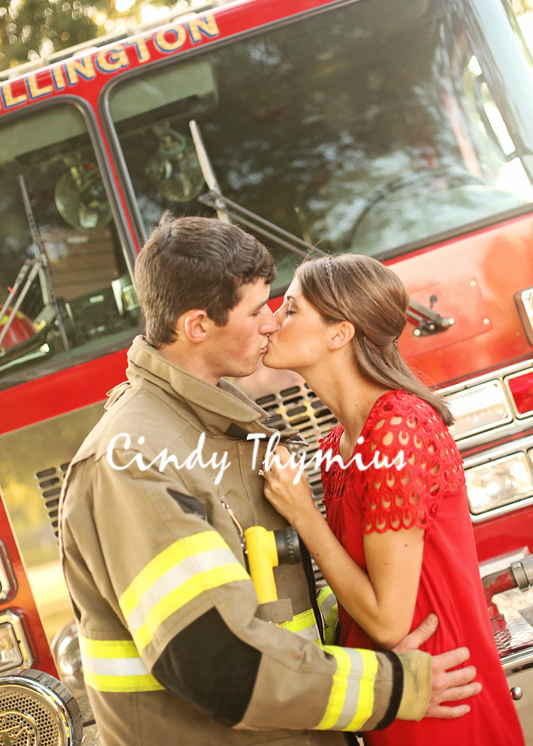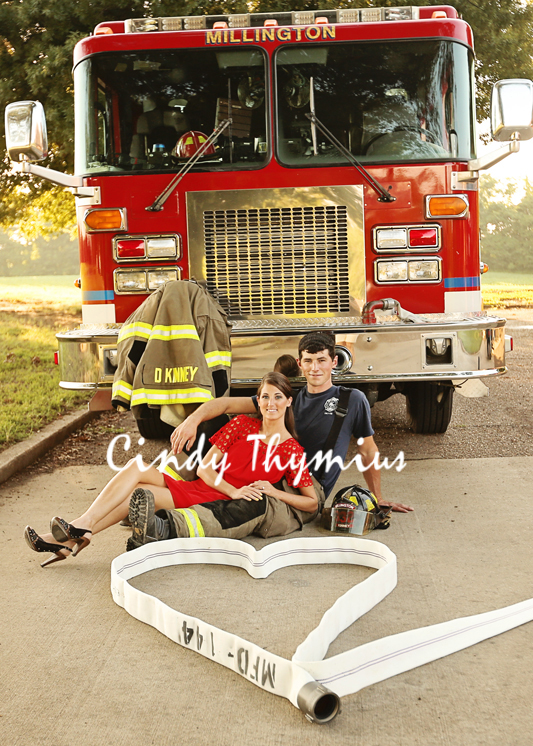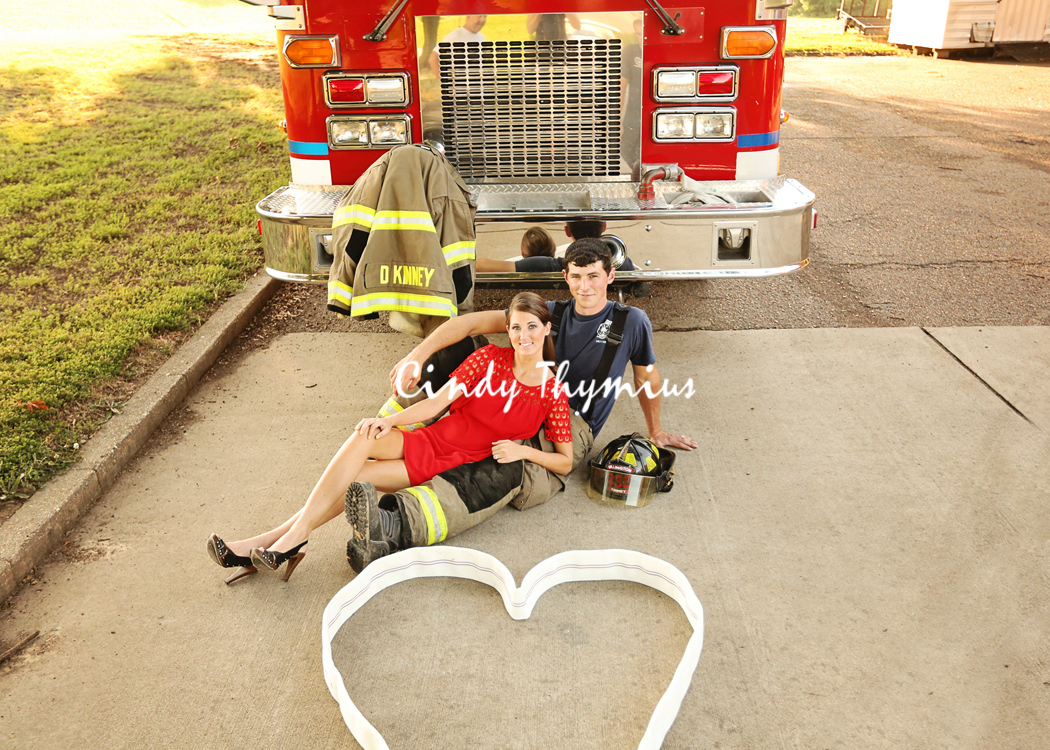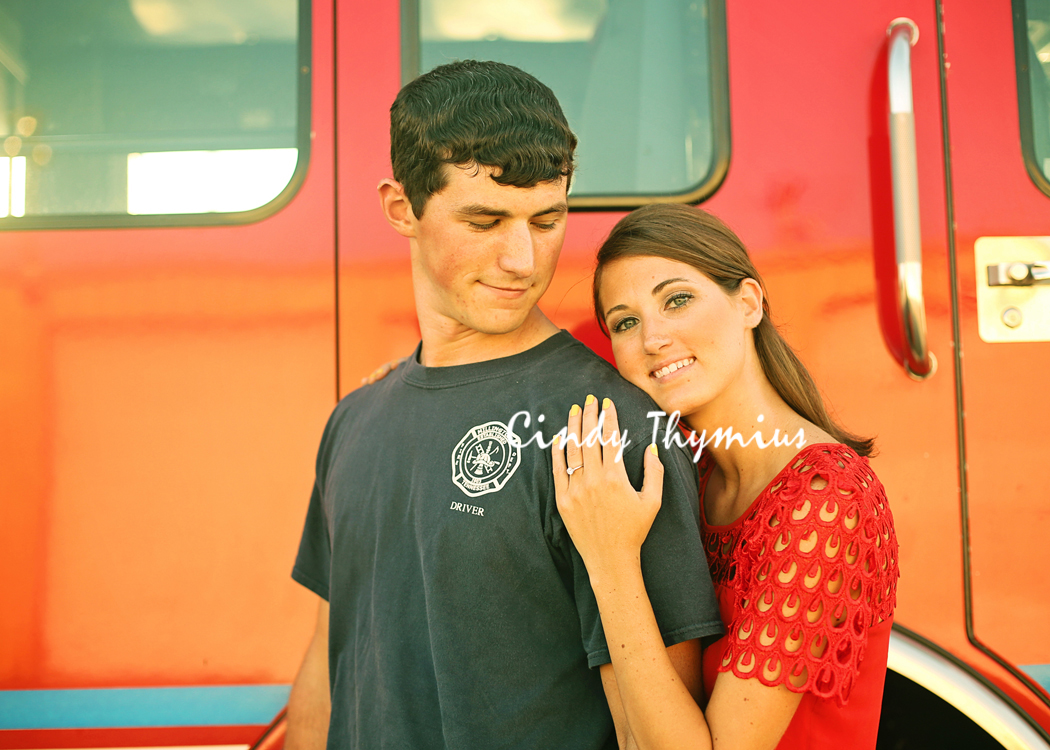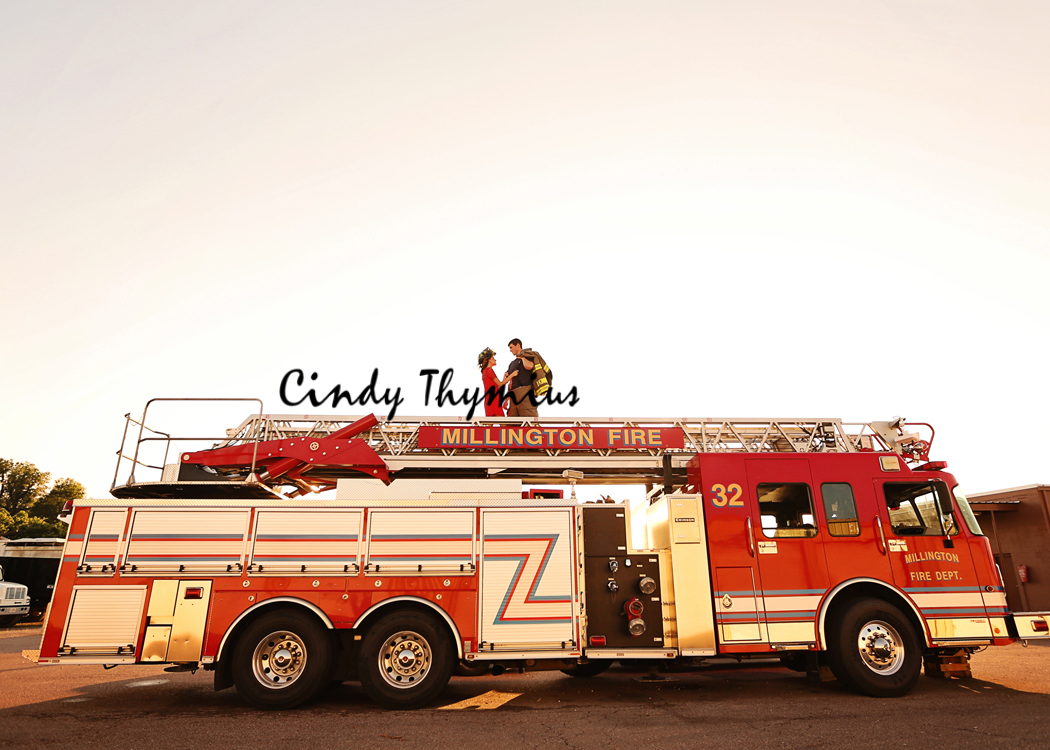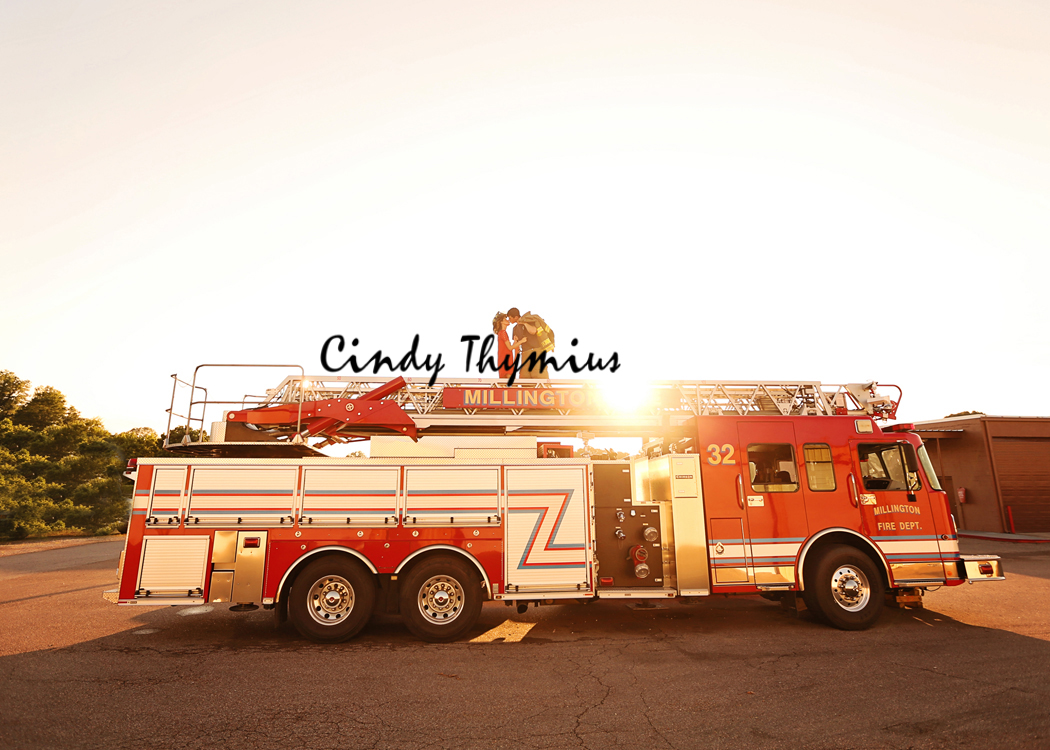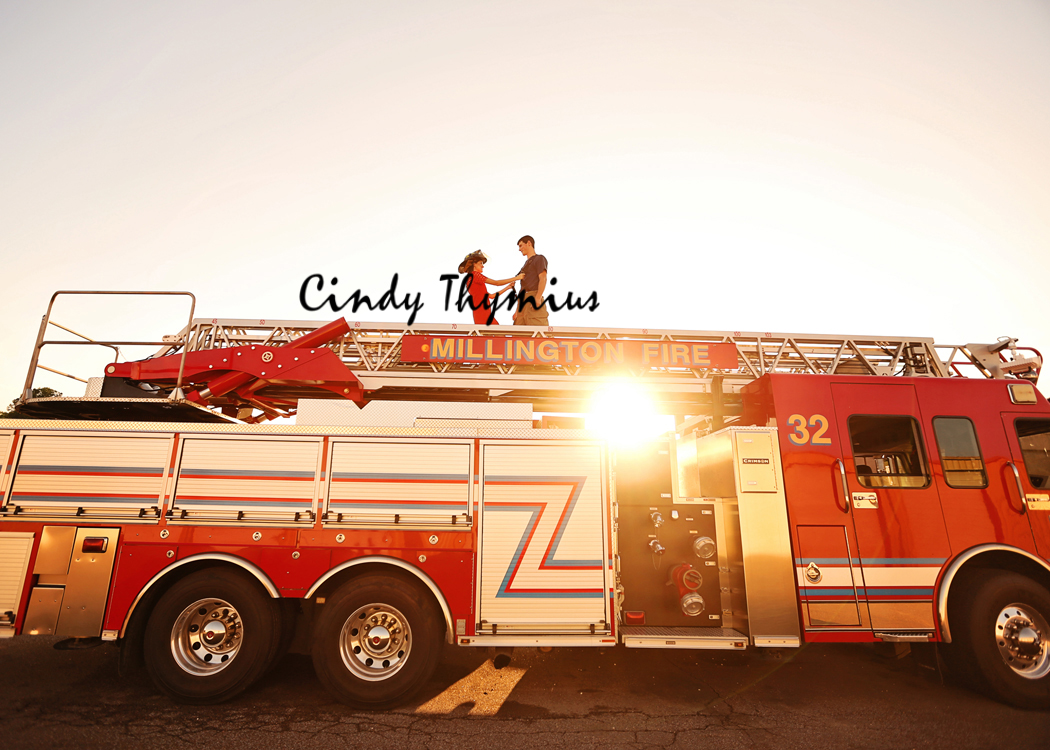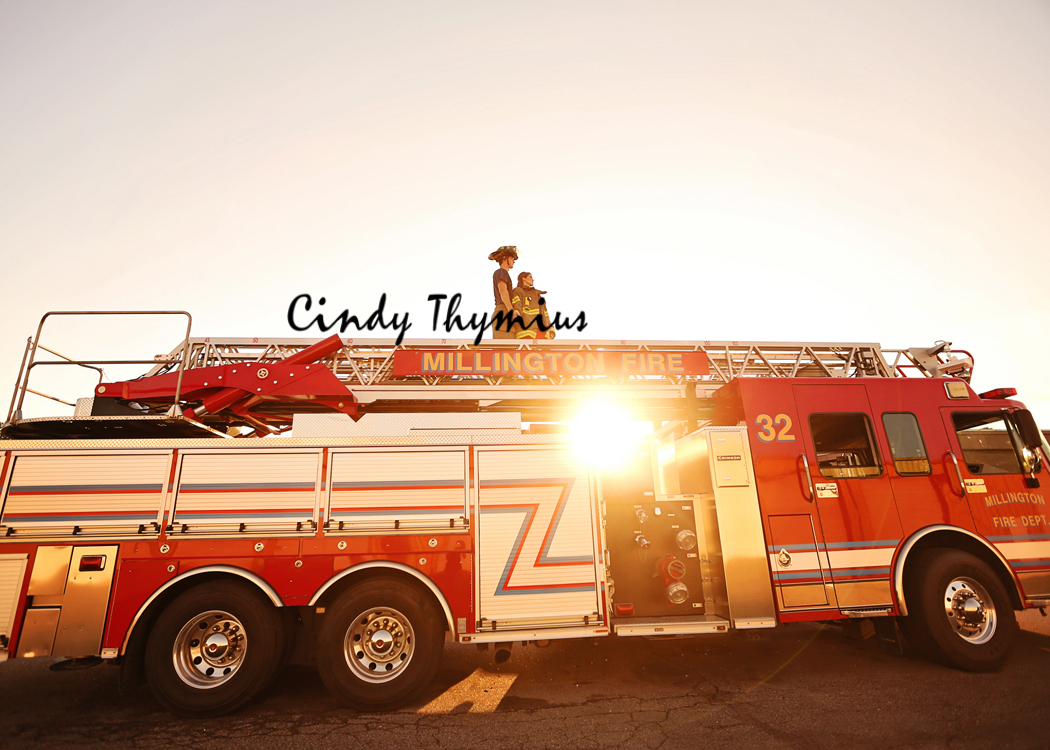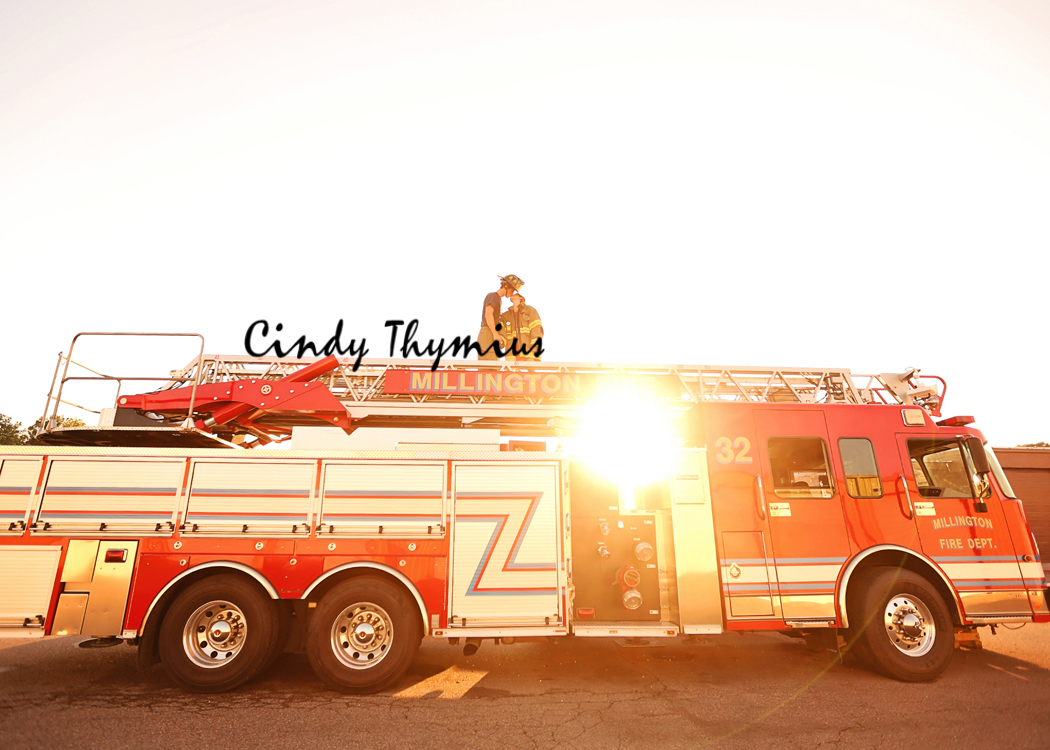 Cindy Thymius is a Memphis wedding and engagement photographer. For more information about booking your engagement sessions in Memphis or your wedding photographer in Memphis with Cindy, contact her at 901-854-8836. Cindy is also a Memphis newborn photographer, Memphis family photographer, and Memphis high school senior photographer. Find out more by e-mailing her at cindy@cbtphotography.com
SITE: www.cbtphotography.com
FACEBOOK: www.facebook.com/cindybthymiusphotography
INSTAGRAM: cindybthymiusphotography
TWITTER: @cindy_thymius
GOOGLE+: https://plus.google.com/+Cbtphotography