May 20, 2014 / cindybthymius
Cindy B. Thymius Photography would like to recognize the Class of 2014! Thank you for allowing me to be the one to take your high school senior portraits here in Memphis. Best wishes to you as you pursue new adventures, dream new dreams, and find your way in life. Jeremiah 29:11!
Blessings and Peace,
Cindy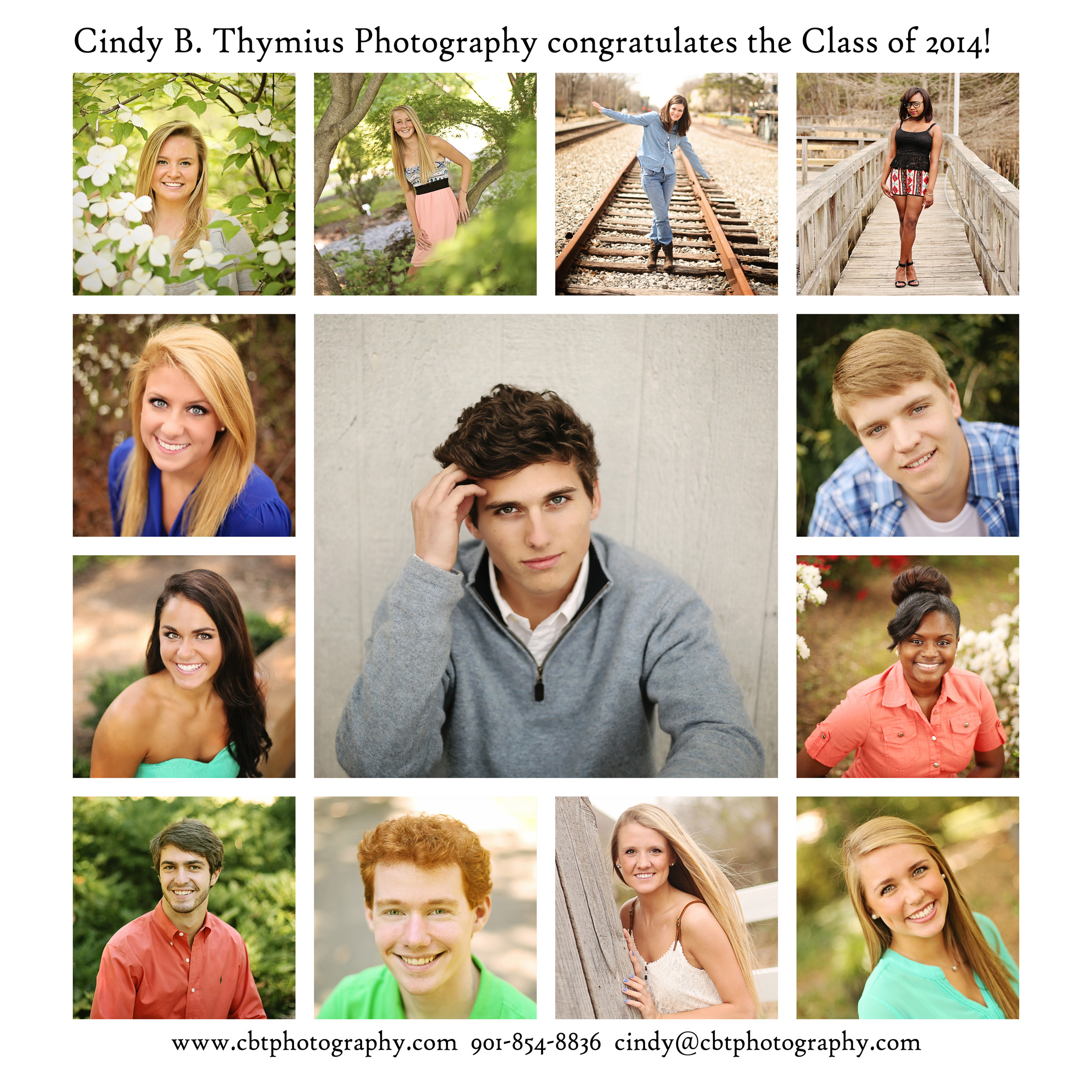 For all your high school senior picture needs, contact Memphis photographer Cindy Thymius.
Find all her information here:
SITE: www.cbtphotography.com
FACEBOOK: www.facebook.com/cindybthymiusphotography
INSTAGRAM: cindy_thymius
TWITTER: @cindy_thymius
GOOGLE+: https://plus.google.com/+Cbtphotography