October 22, 2014 / cindybthymius
J & J Memphis Engagement Photography Session
It feels so great to blog all these amazing sessions! I am still three months or so behind, but I am slowly catching up. (Note: all current work has been edited; it just takes me a minute to get them to the blog.)
Jaleesa e-mailed me and was very interested in setting up an engagement shoot. After going back and forth a few times, she and J came over to the home photography studio for an in person interview. After that, they decided they wanted to go ahead and book their Memphis engagement shoot with me. YAY!
They were looking for a downtown Memphis urban shoot. Although Jo is from Memphis, Jaleesa is not; she is from Kentucky. She and Jo met at Murray State University. (Side note: I do remember getting college "invites" from them in the mail waaaaaaay back when.) Anyway, as any southern girl will do, she followed her man to Memphis. I wish I could tell you I was photographing their wedding next year, but they are getting married in Kentucky. I'm quite sure the Bluegrass state would welcome me back *wink*
We took these in the middle of summer, and let me tell you…it was HOT. These guys handled it no problem, though. One final thought: Jo DOES NOT SMILE. I tried everything. I really did. 🙂
I know Jaleesa has been waiting to see this blog post; thanks again for letting me take these photos for you!
Blessings and Peace,
Cindy
thought for the day:
Titus 2:11
For the grace of God has appeared bringing salvation to all men.
\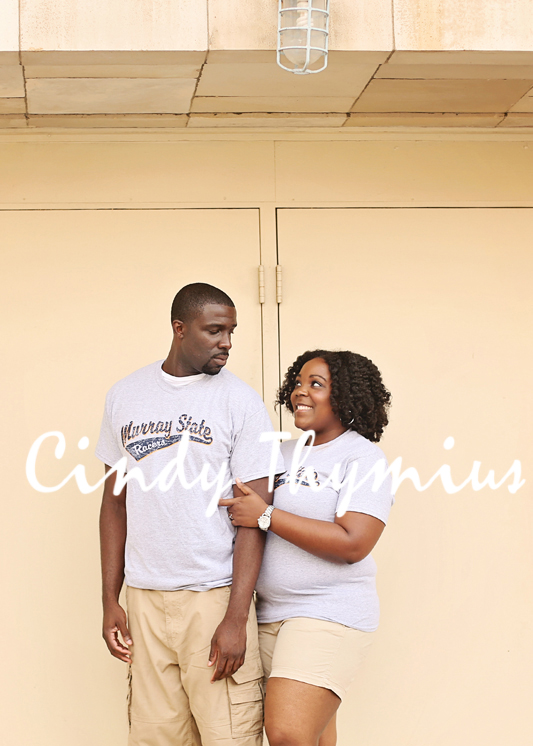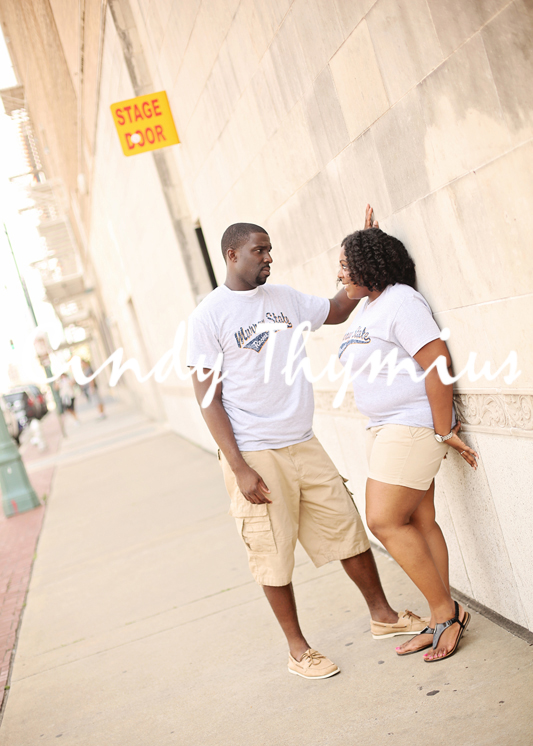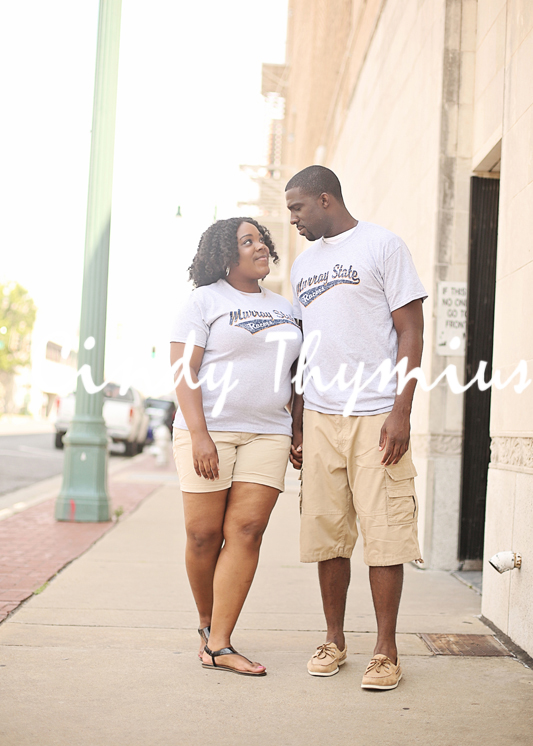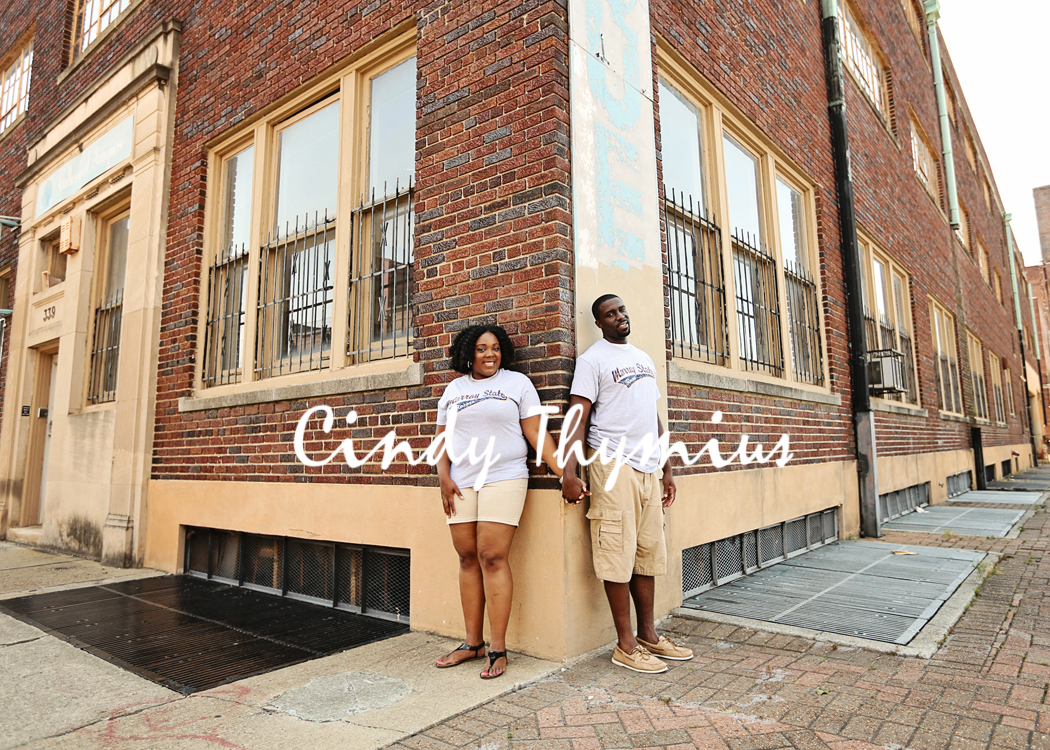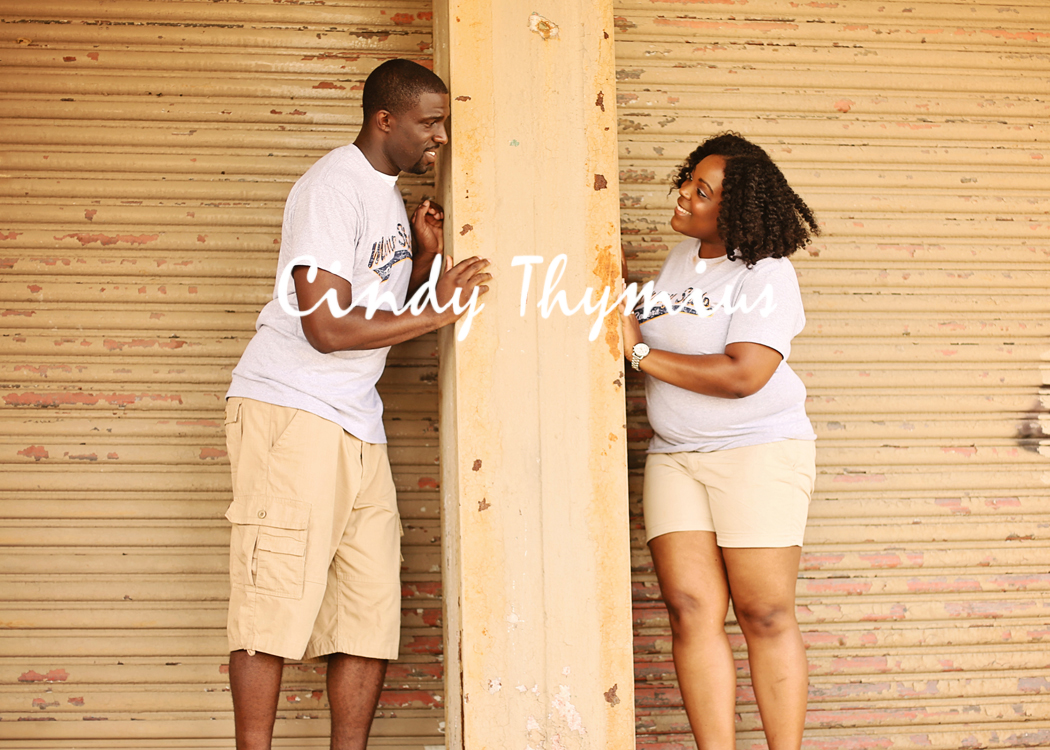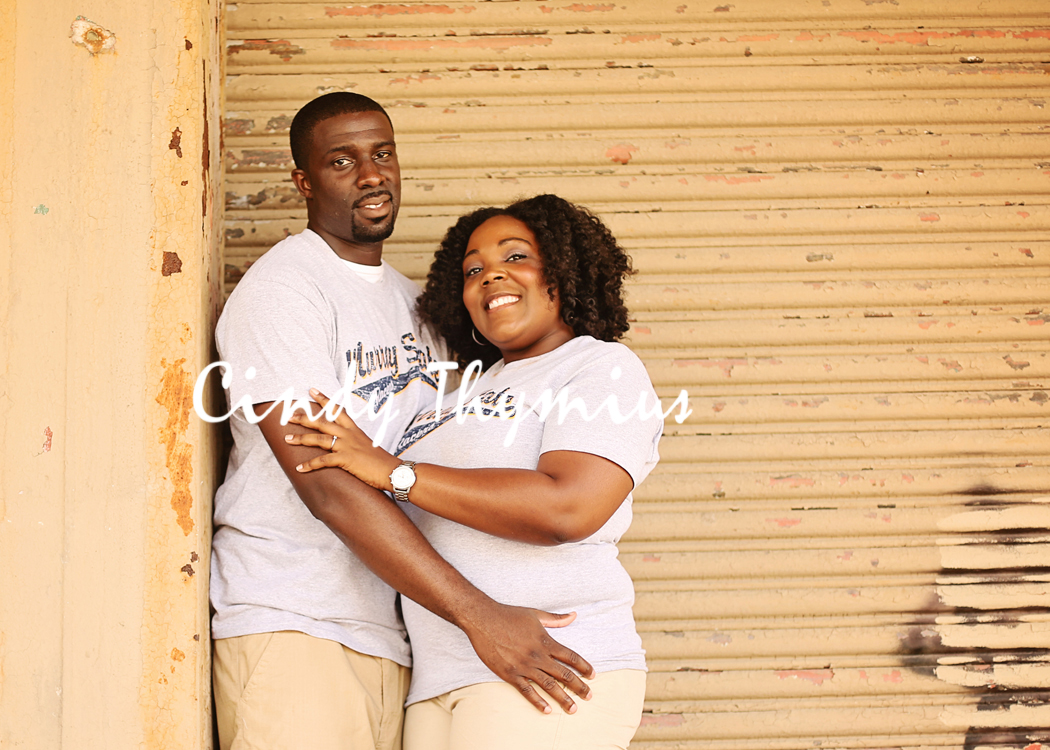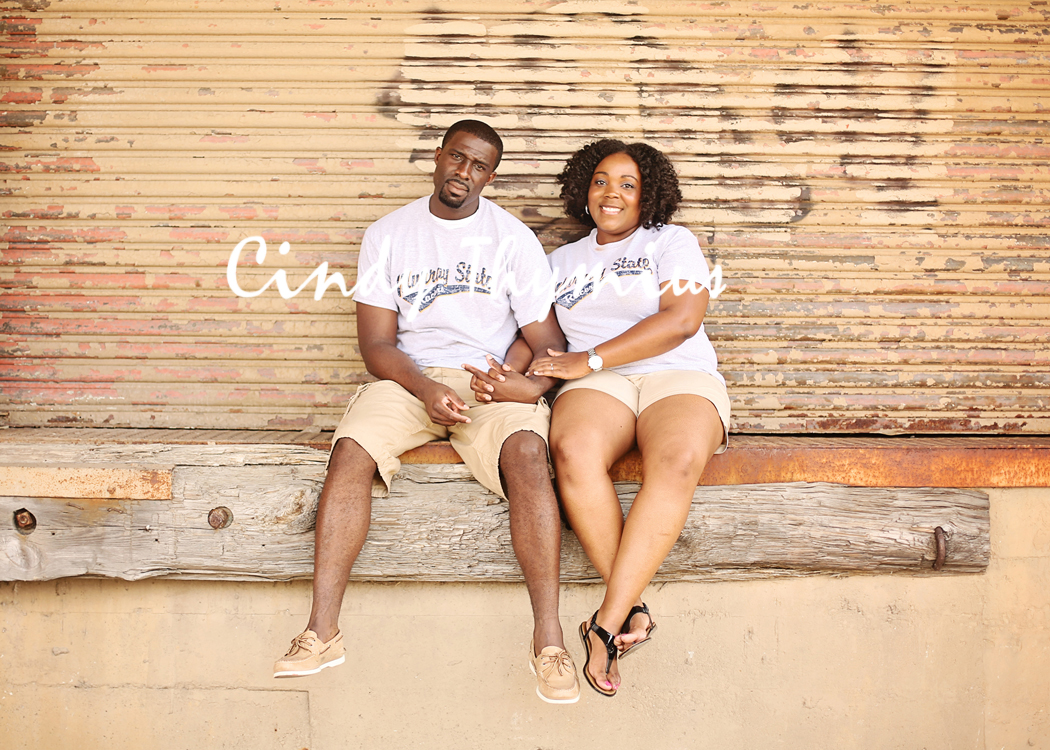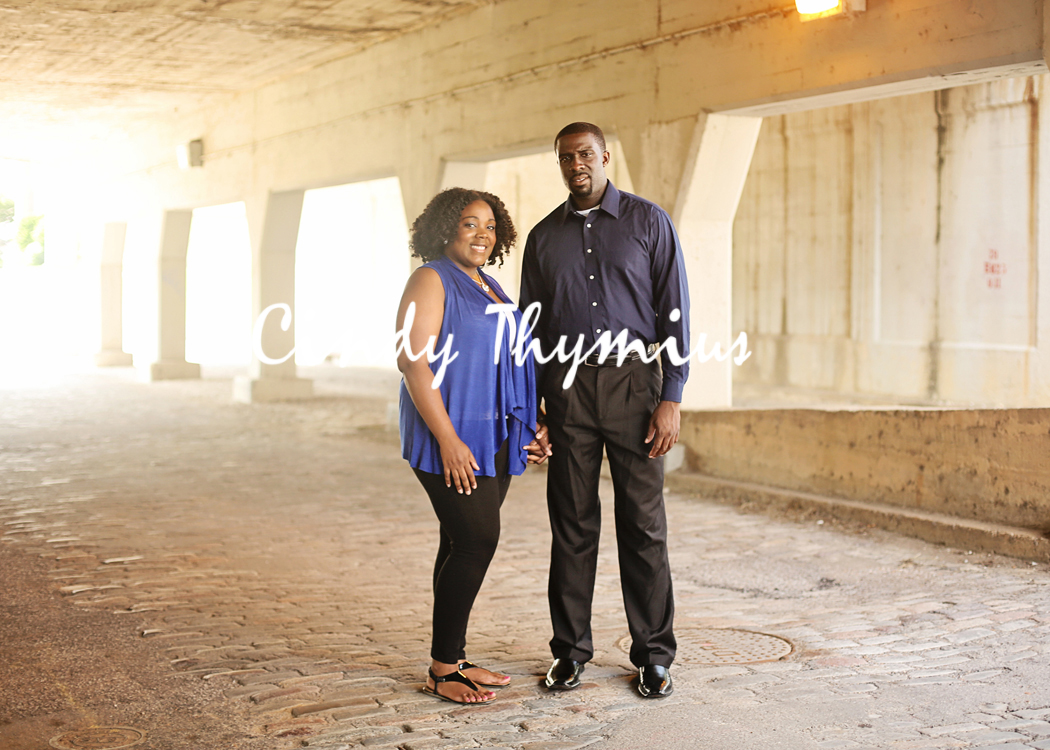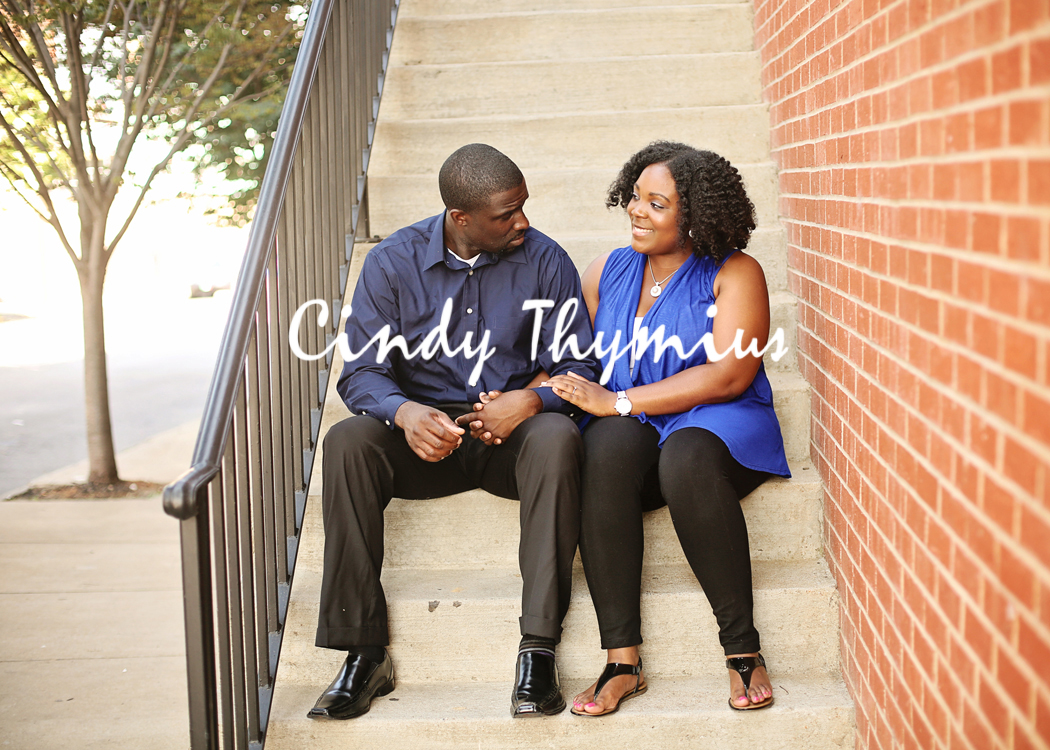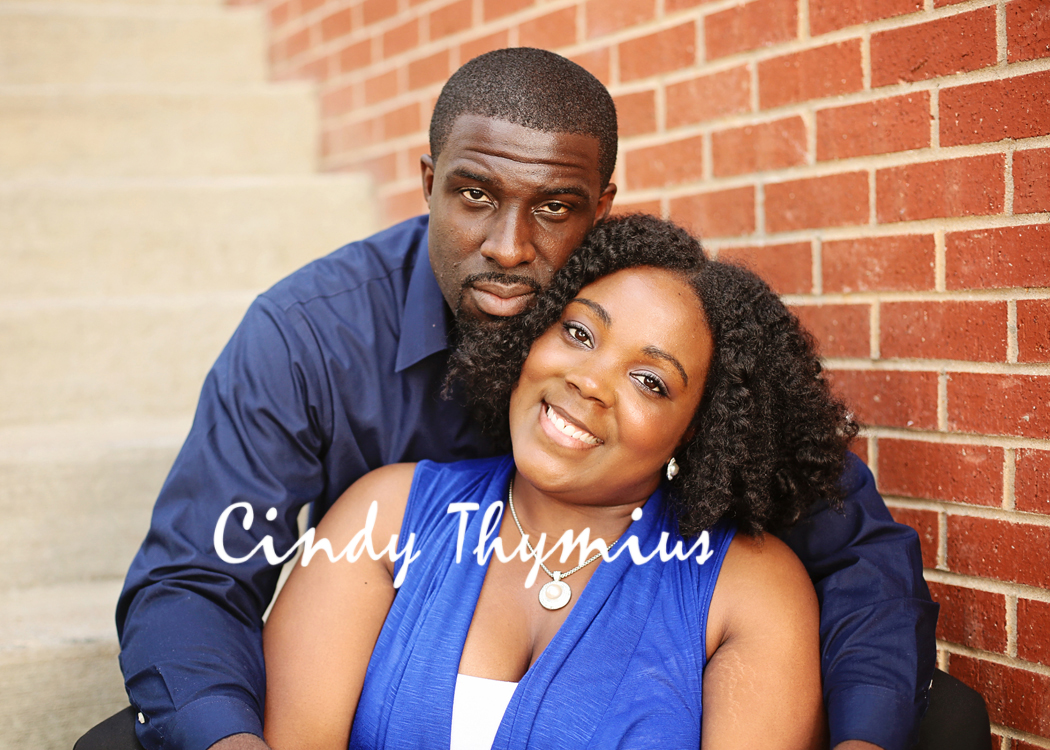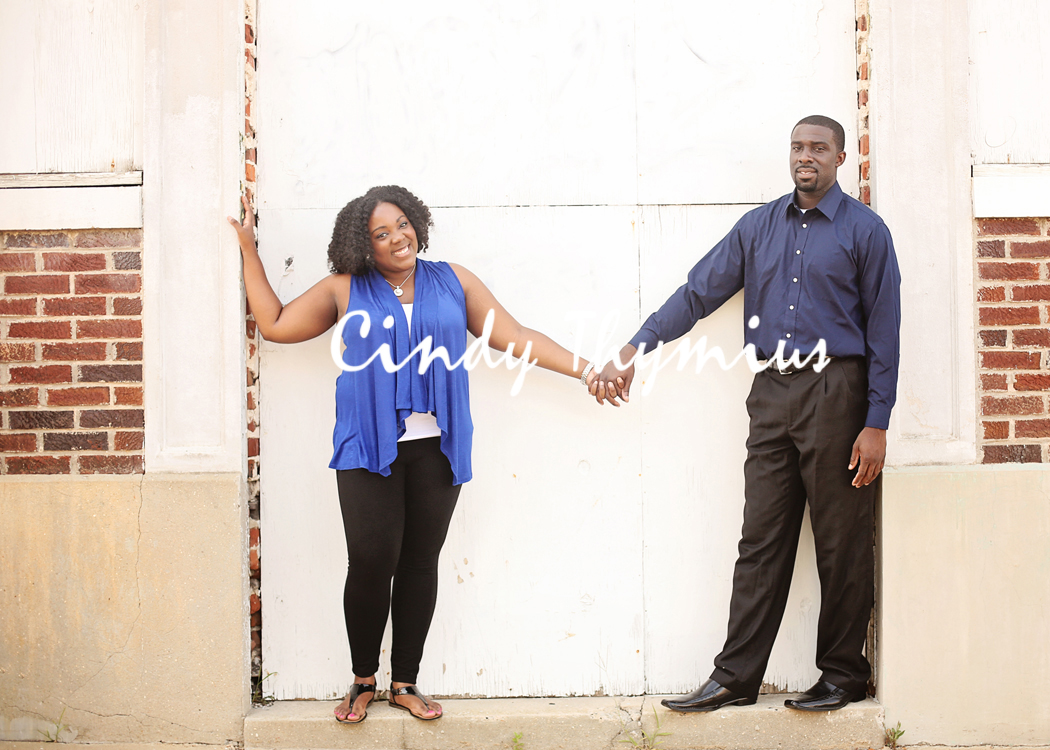 Cindy Thymius is a Memphis wedding and engagement photographer. For more information about booking your engagement sessions in Memphis or your wedding photographer in Memphis with Cindy, contact her at 901-854-8836. Cindy is also a Memphis newborn photographer, Memphis family photographer, and Memphis high school senior photographer. Find out more by e-mailing her at cindy@cbtphotography.com
SITE: www.cbtphotography.com
FACEBOOK: www.facebook.com/cindybthymiusphotography
INSTAGRAM: cindybthymiusphotography
TWITTER: @cindy_thymius
GOOGLE+: https://plus.google.com/+Cbtphotography