June 16, 2014 / cindybthymius
Some of you may have noticed the blog took a very long break this past week. Our family took a week long vacation to San Francisco! We had a GREAT time.
We traveled from Memphis International Airport on Friday. Our connecting flight was in Minnesota. The first leg of flight took about 2.5 hours. The Minneapolis/St. Paul airport is REALLY nice, but big. We had to book it to get to our next flight. The next leg of our journey was about a four hour flight. L.O.N.G. We also gained two hours on this flight because California is two hours ahead of the CST time zone.
When we arrived, we had an airport shuttle take us to our hotel. THAT was a scary experience. But, we were ready to get to the hotel after a very long day of flying.
On Saturday, we walked along Fisherman's Wharf. We stayed at the Holiday Inn Express at Fisherman's Wharf. I know what you're thinking…Holiday Inn? It was top notch, really. They had a concierge service and assisted us with WHATEVER we needed. The location was great. We had quick walking access to transportation (trolleys or munis). You really could rent a car, but it's about $45 a night to park it somewhere in addition to the car rental fee. Let's just say…we walked… a LOT. I think this is the only vacation where I didn't gain any weight.
Ok…back to Saturday. Not a whole lot of photos to share on this day. We did the typical tourist thing…we bought some San Francisco "wares" and saw the sea lions on the pier. We then had lunch at a chain restaurant and headed back to the hotel to take it easy. Later that night, the boys went to see a ball game at ATT Park. Jeff arranged for a car service to take K and I to see a concert in Concord. If you need a car service while you're in San Fran, I highly recommend Tesla Tours. Their cars are clean, comfortable, and state of the art. Their drivers are friendly, too. Check them out! Anyway, K and I saw American Authors, The Script, and One Republic. I wish I had some awesome photos to show you, but the venue didn't allow professional cameras there. All I can say…if they come to a city near you, go see them!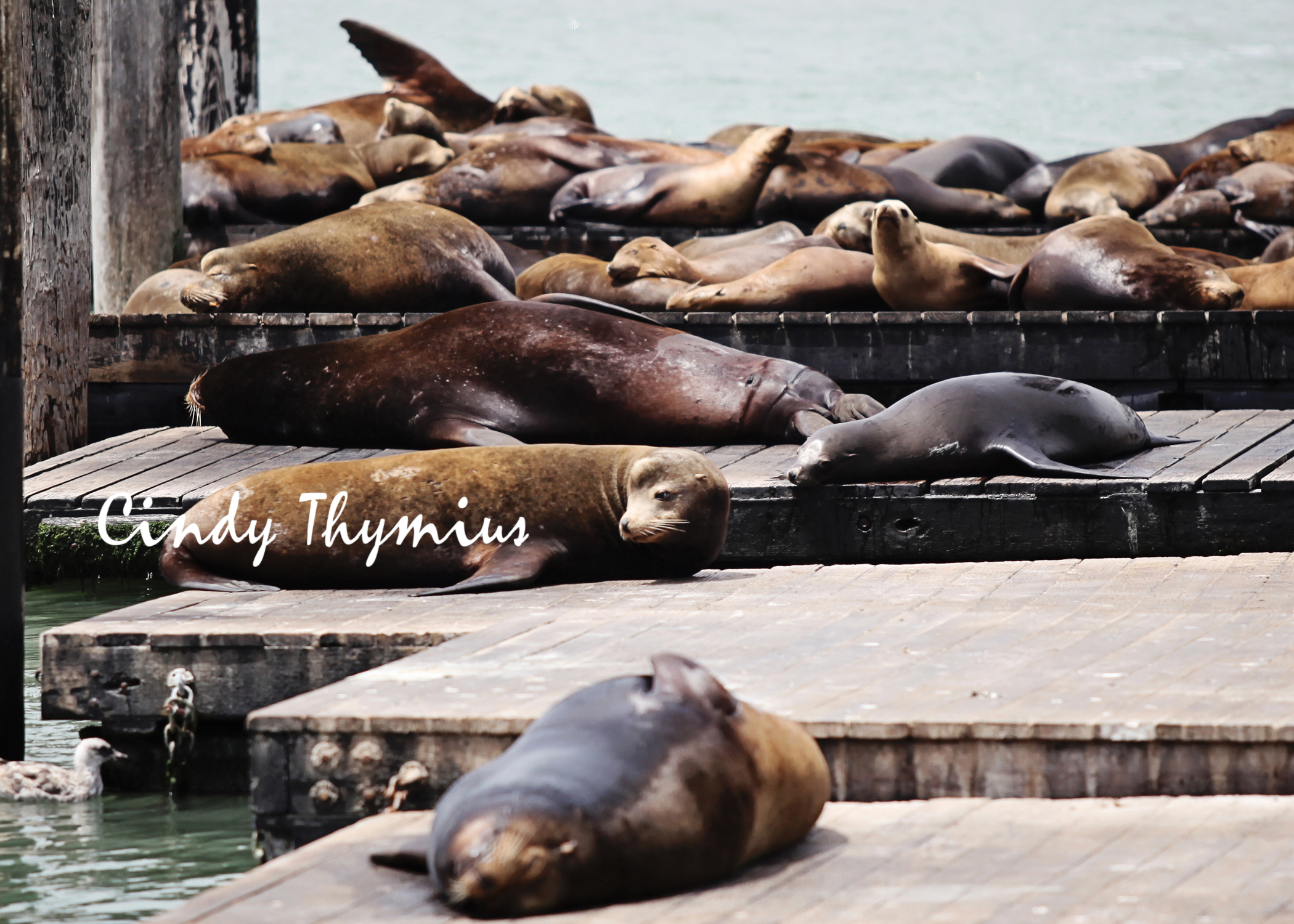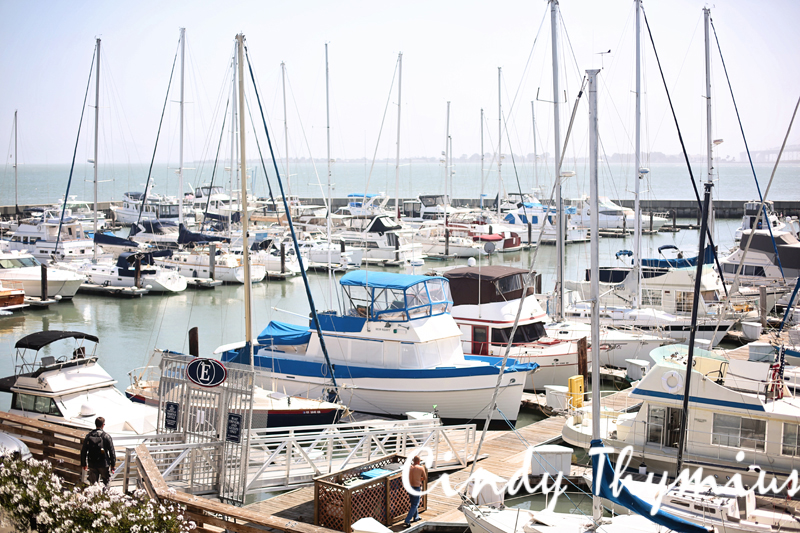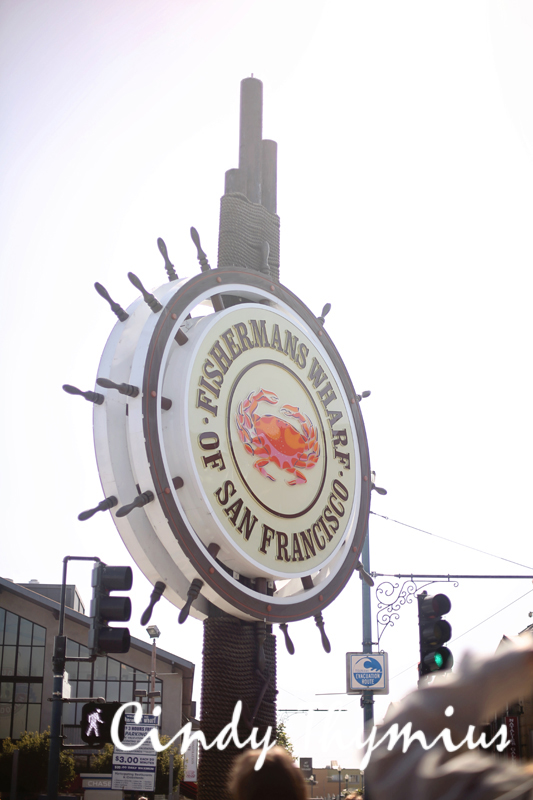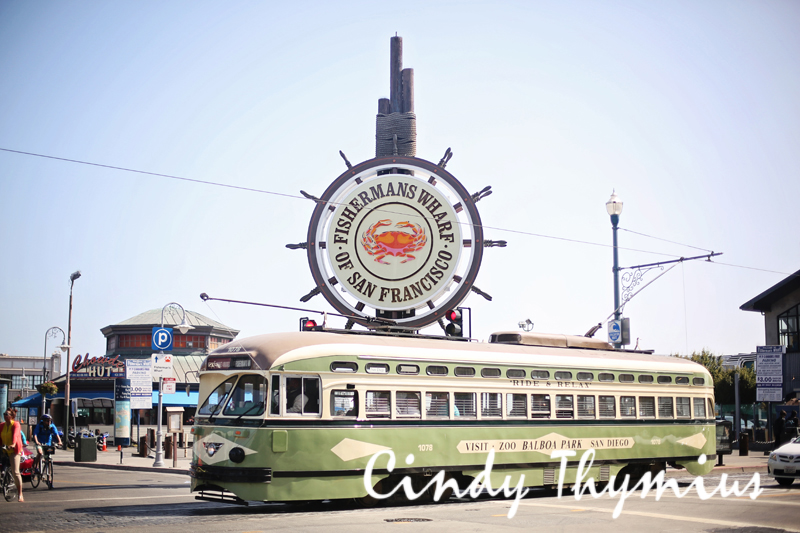 On Sunday, we walked to Ghirardelli's Square and grabbed a trolley to Union Square. We ate at the Cheesecake Factory on top of Macy's (yum). We walked ALL OVER that day. We saw Grace Cathedral Church and saw the Cable Car Museum. Did I mention we walked… a LOT??????? There are a LOT of HILLS in San Fran. On the photo with the trees and the hill…yes..we walked up that hill!!!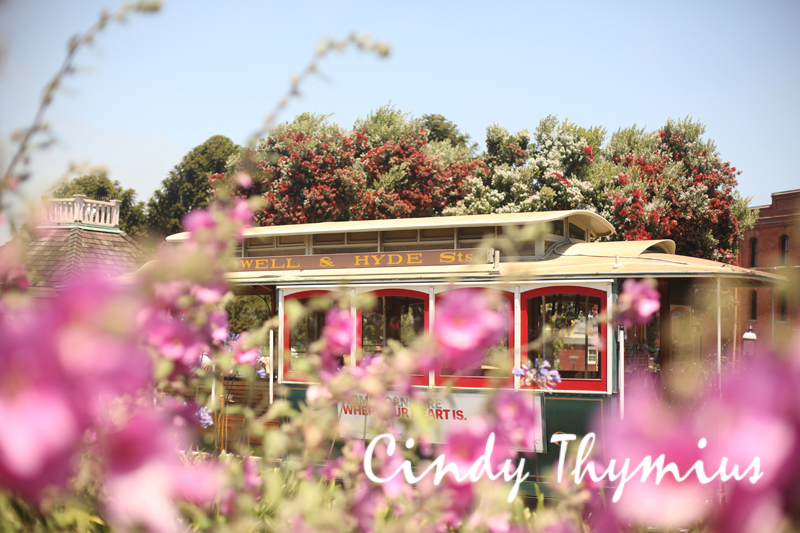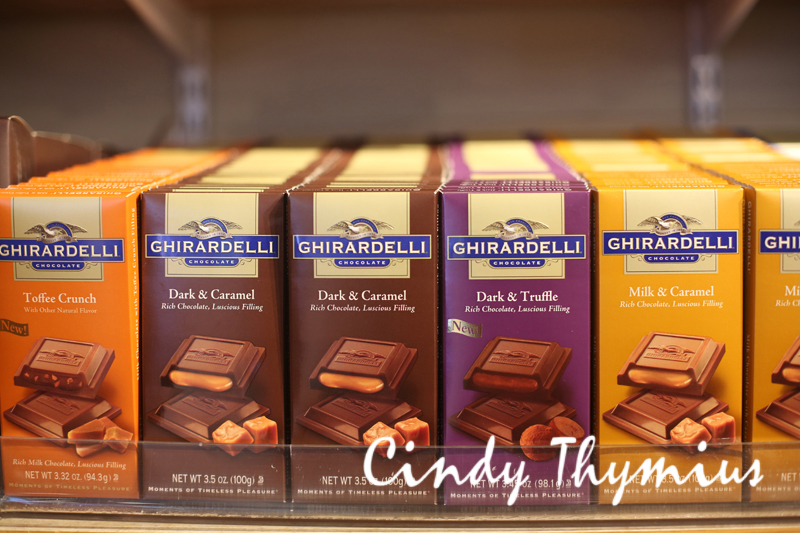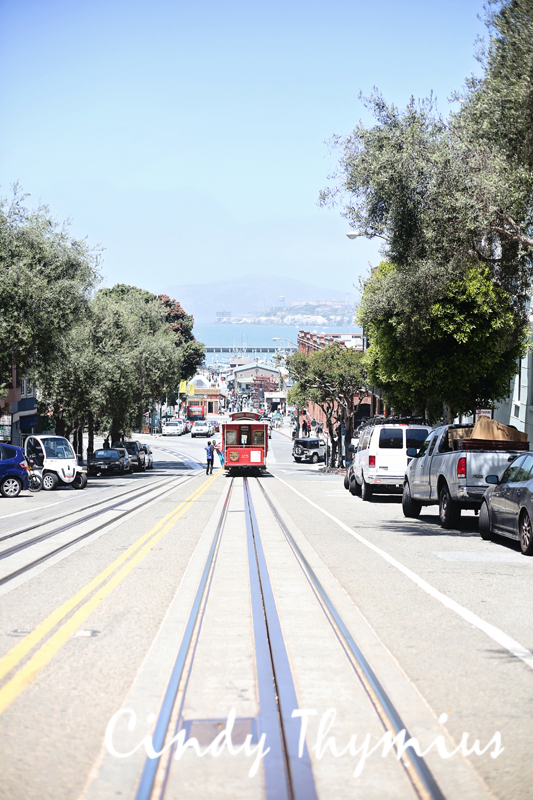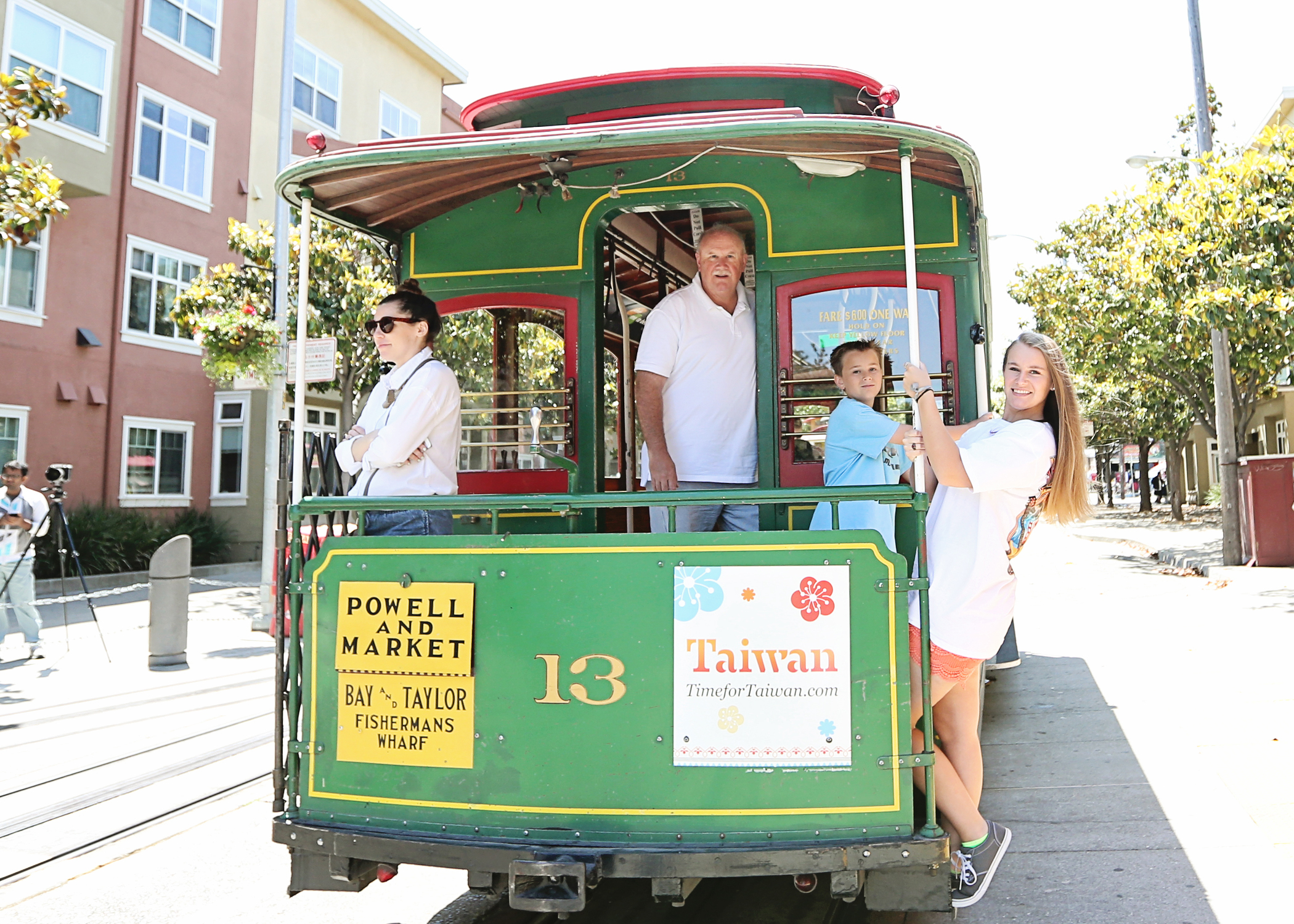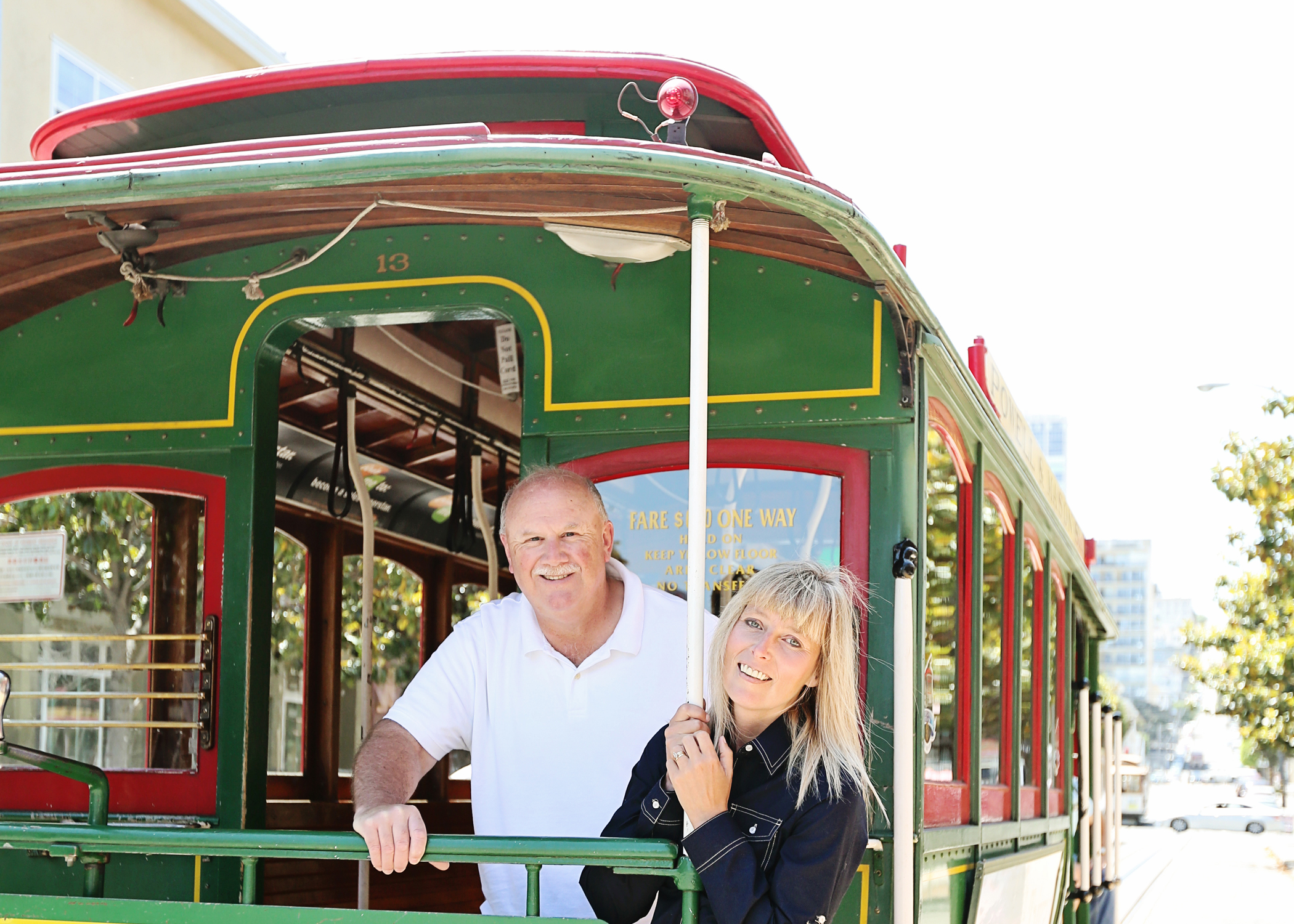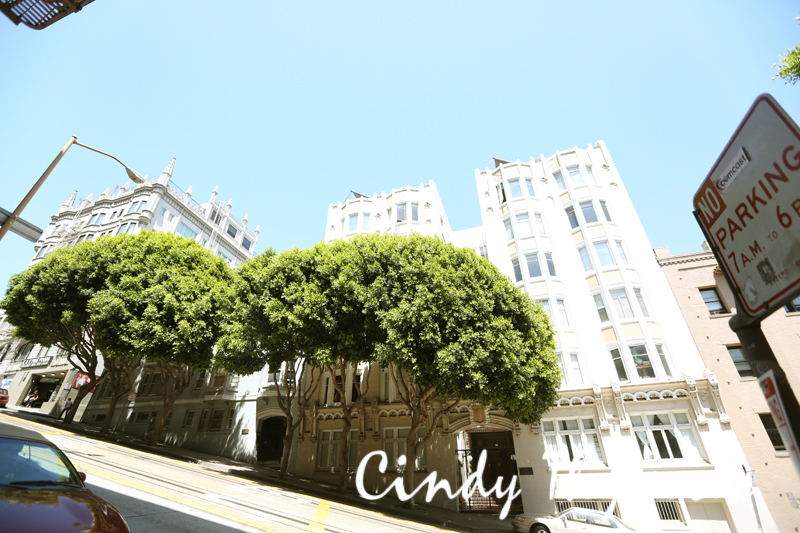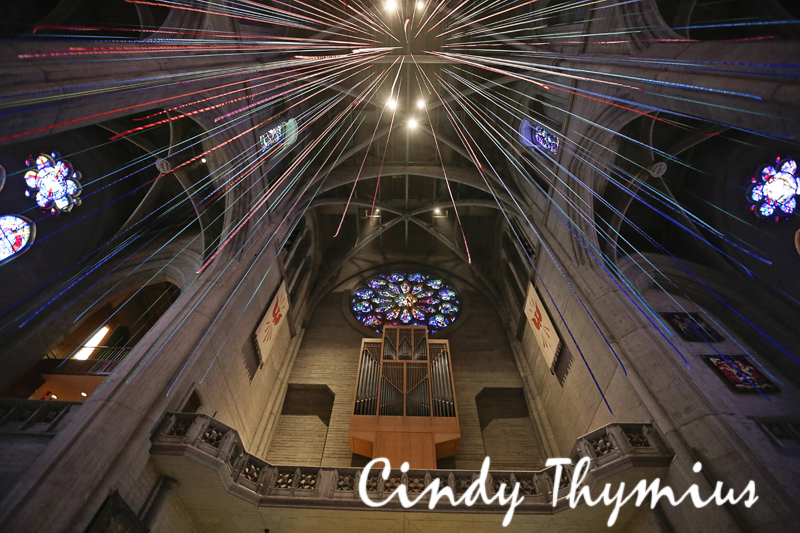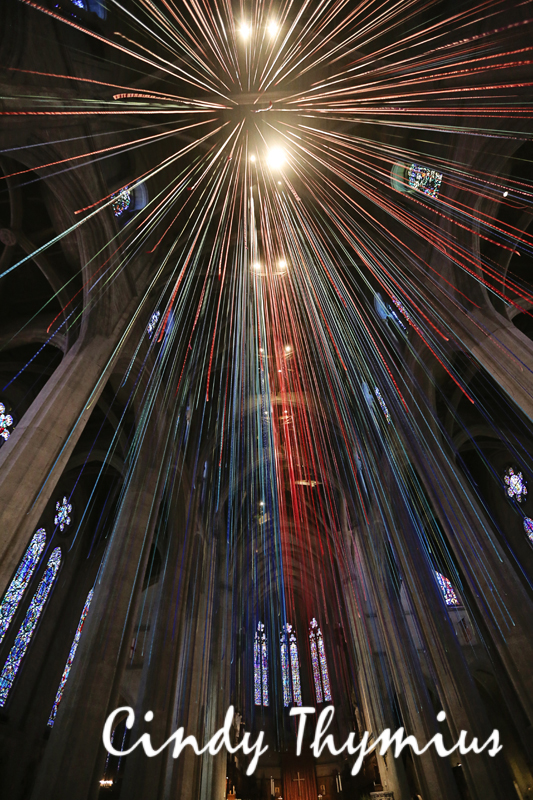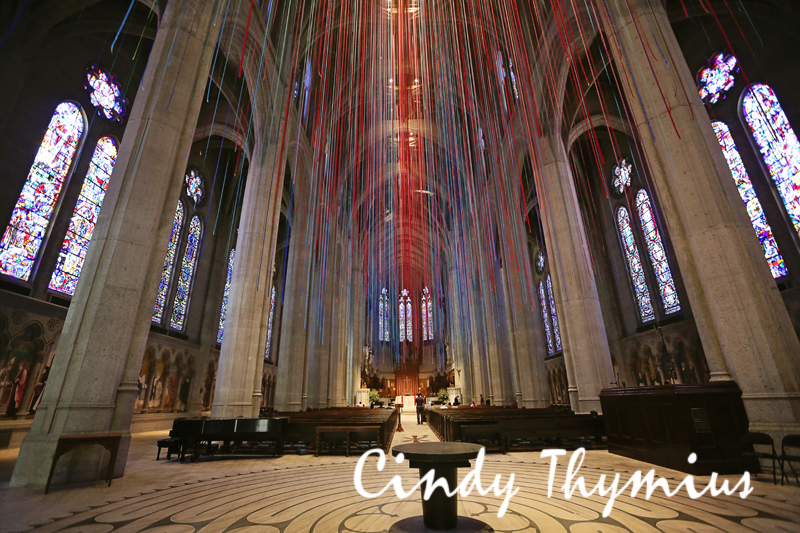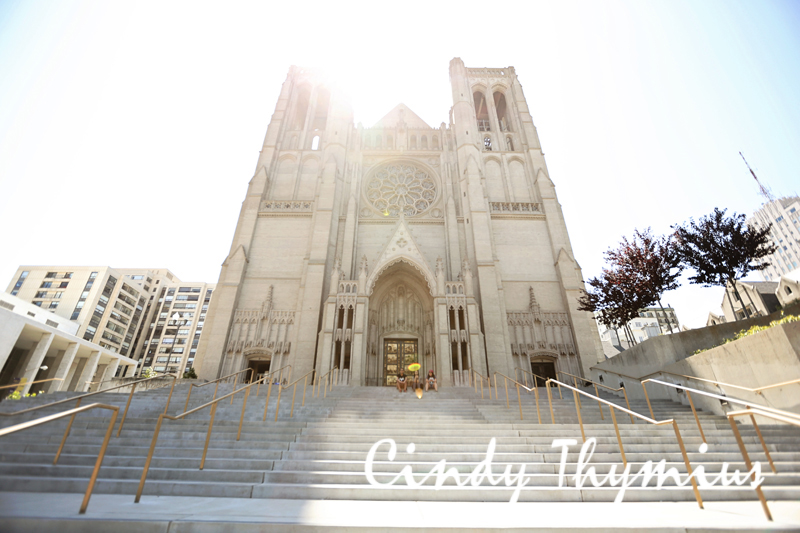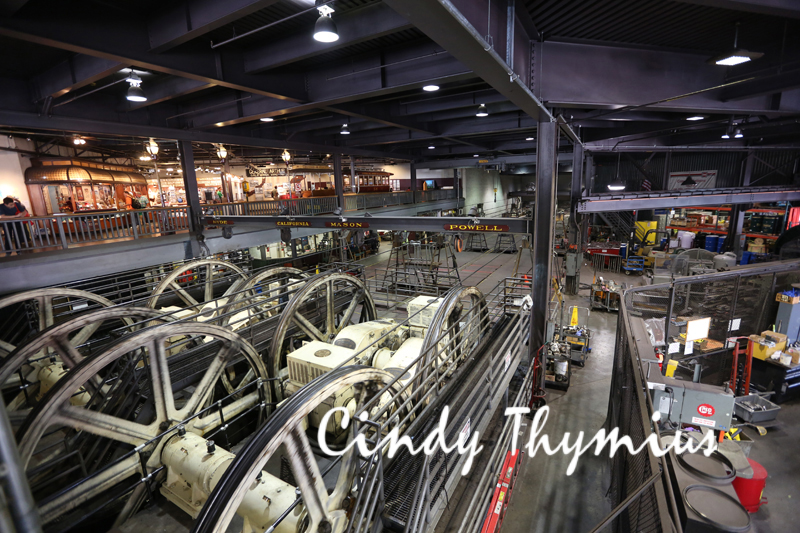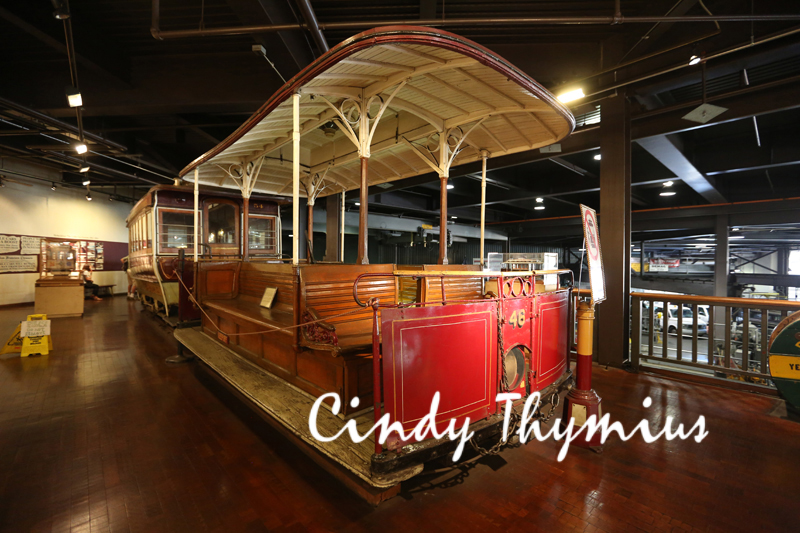 We also walked through China Town. Oh, man! It was so cool…a photographer's dream, really. I could have lingered there and taken photos all day. But, alas, I am but one of four. My family was VERY patient with me as it was.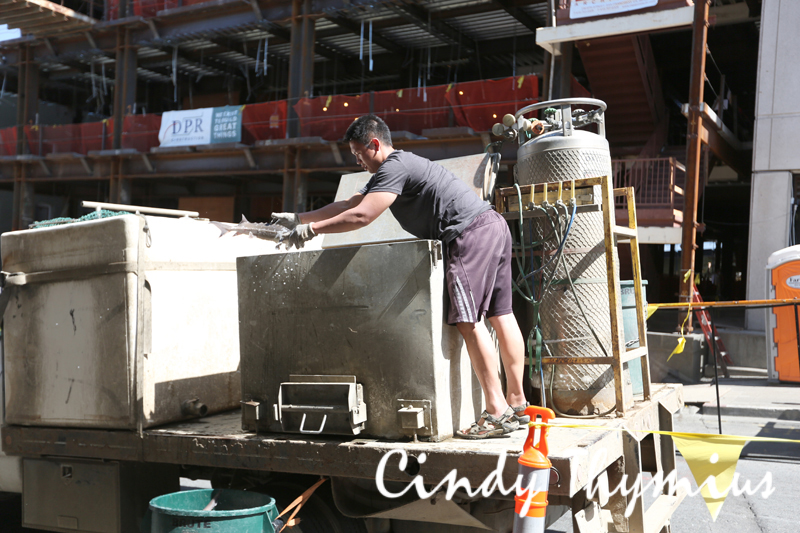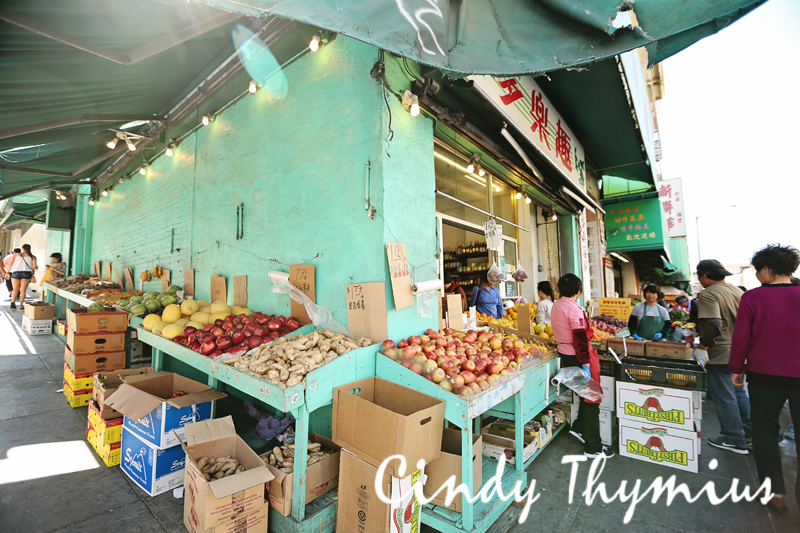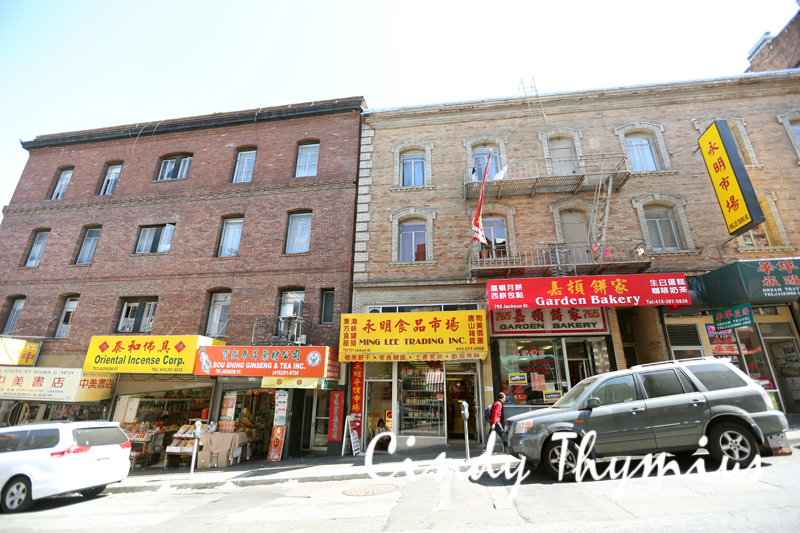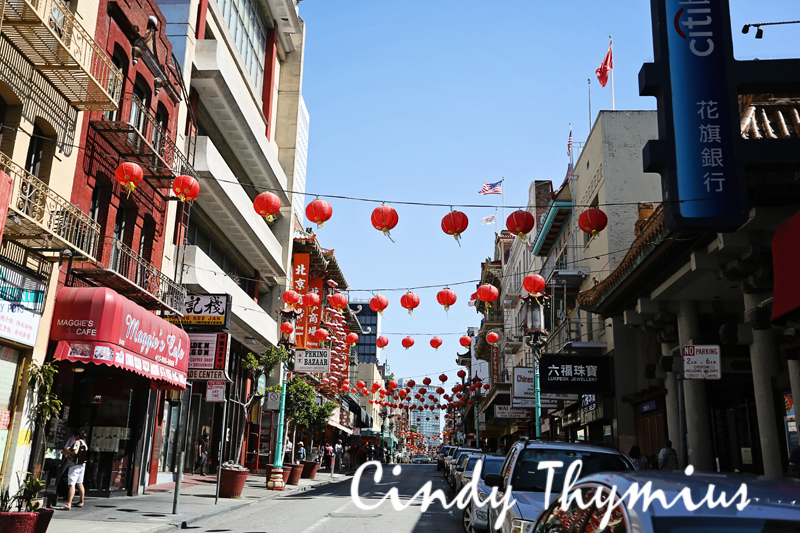 At one point…we walked past a bunch of Chinese men. I didn't know what they were doing at first. Then, I realized, they were all watching some sort of Chinese game. It was kind of cool. I was glad I was brave enough to stop and take a photo. They probably thought: Crazy American tourist!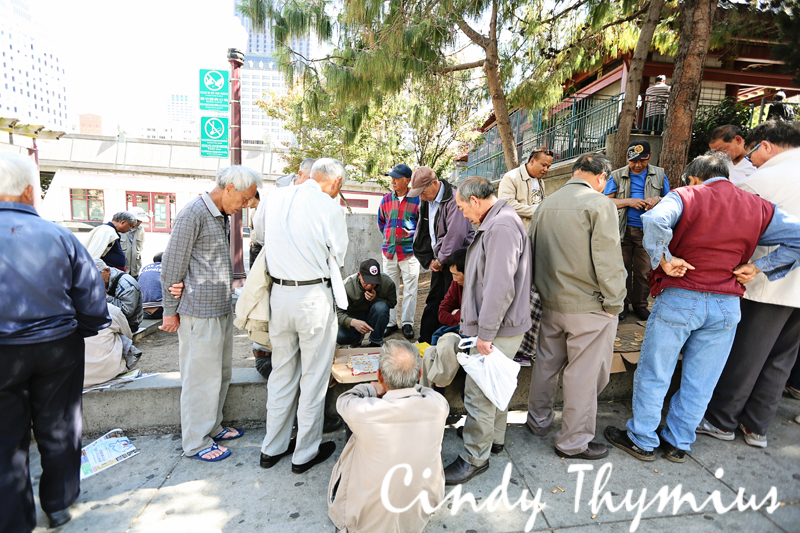 We also walked past the Transamerica Building. It is perhaps one of the most well known and most modern San Francisco Buildings. It's very iconic and very San Francisco. I took photos of this building from several angles.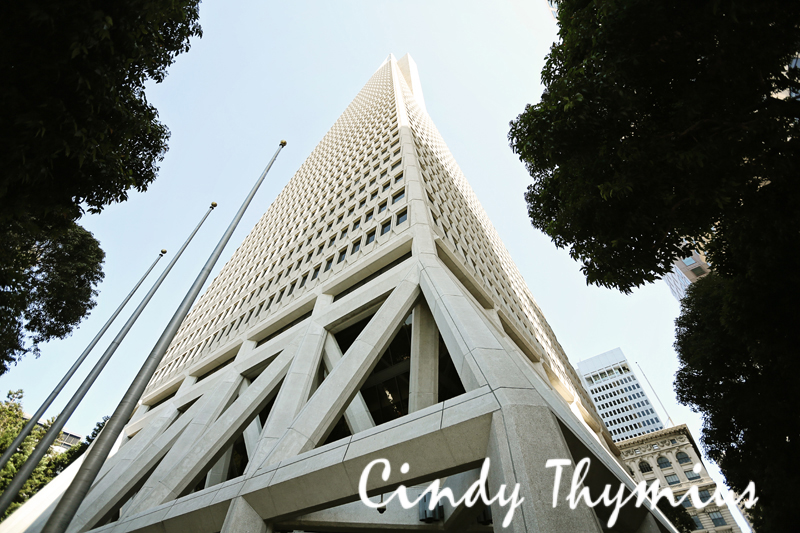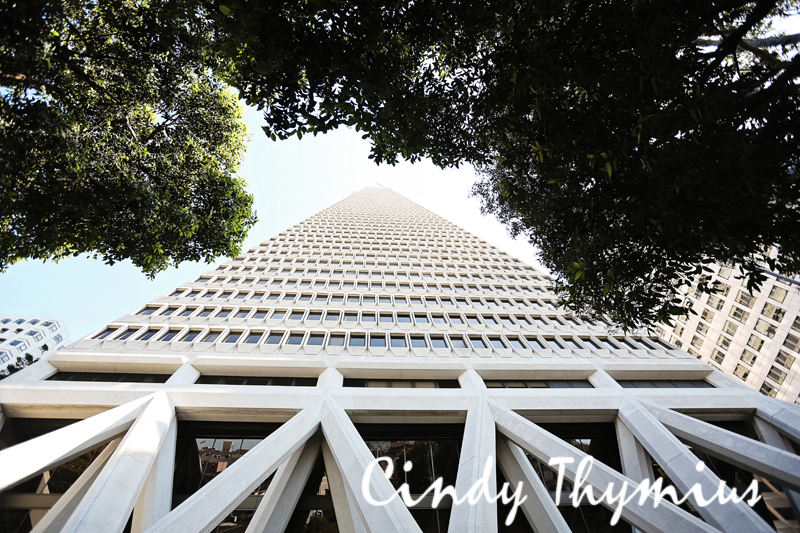 We also saw a few redwood trees. When in Rome (err, California!)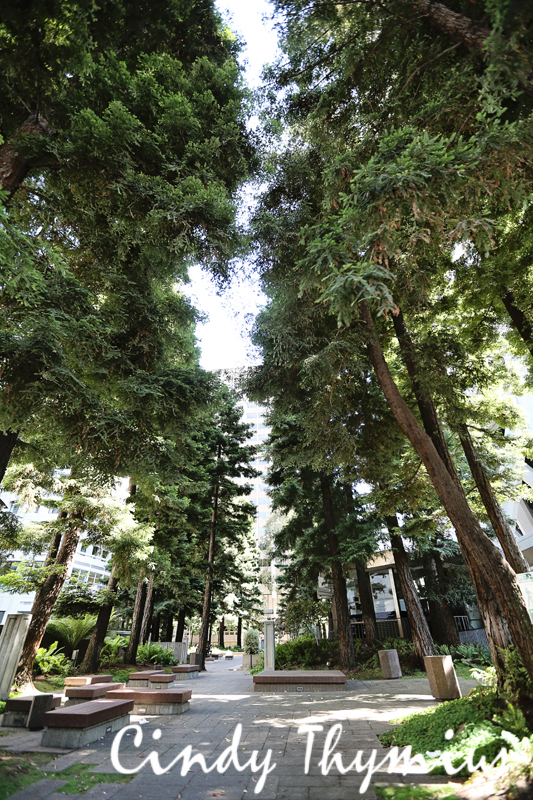 Another image of the city: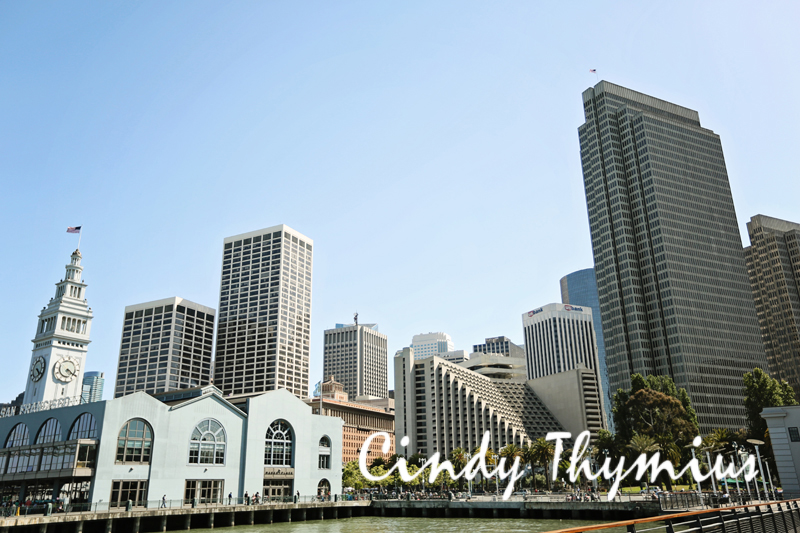 The next day (I think we're on Monday now) we hired a professional photographer (Dina Uretski) to take our family photos while there. We started off at Alamo Square (for those of you old enough to remember Full House and the Painted Ladies). The bad part…some of the homes were getting a paint job. Boo! Dina was awesome, though, and she totally went with it.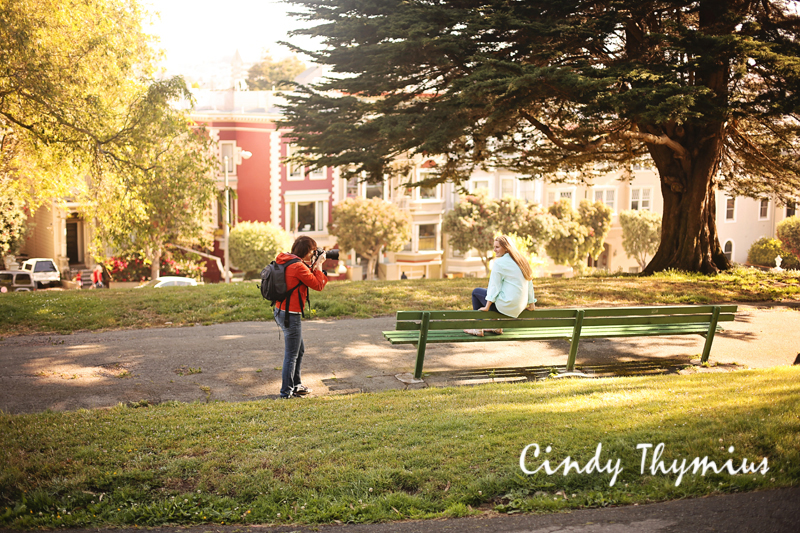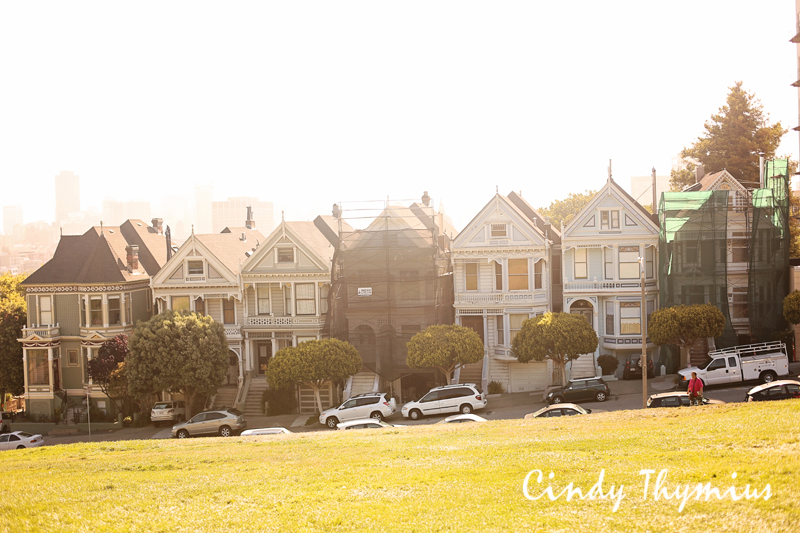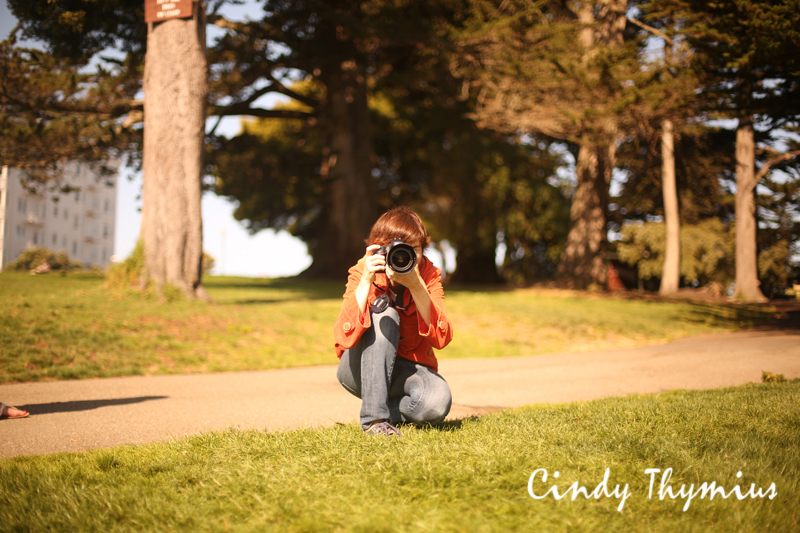 Our next photo spot was Baker Beach, where we'd hope to have the Golden Gate Bridge (and the ocean!) as our backdrop. Well, typical San Francisco weather and fog held us up. We couldn't even see the bridge!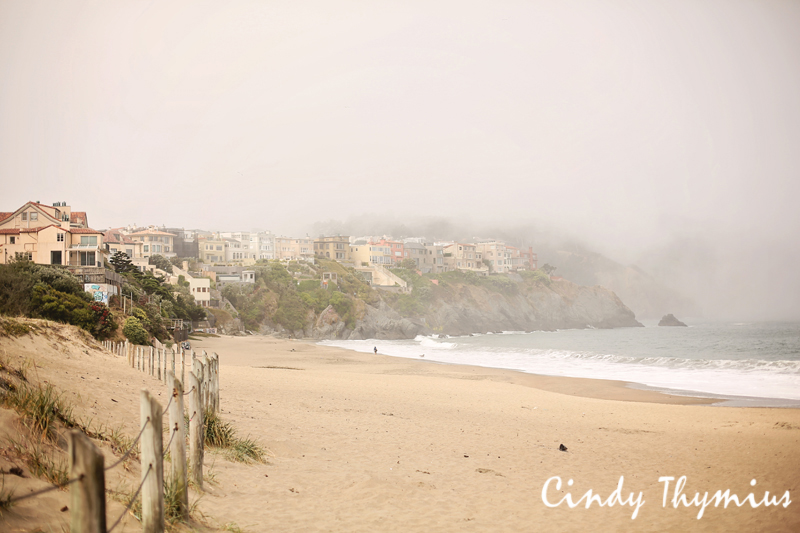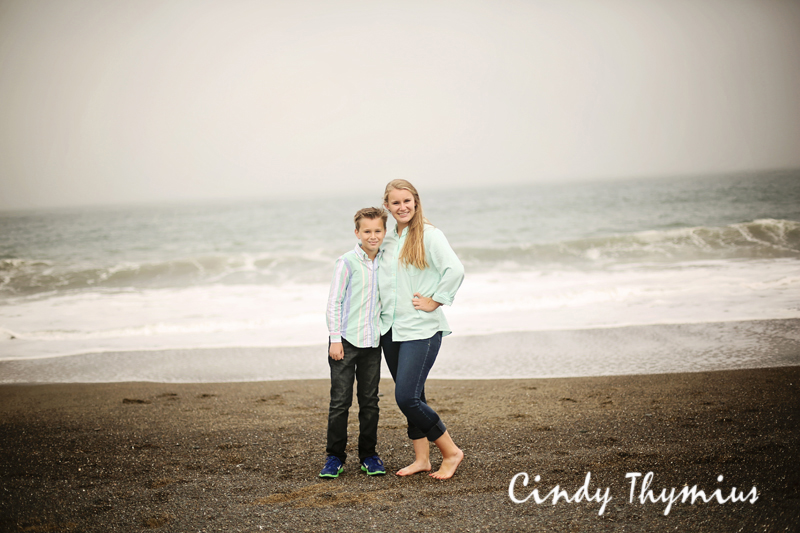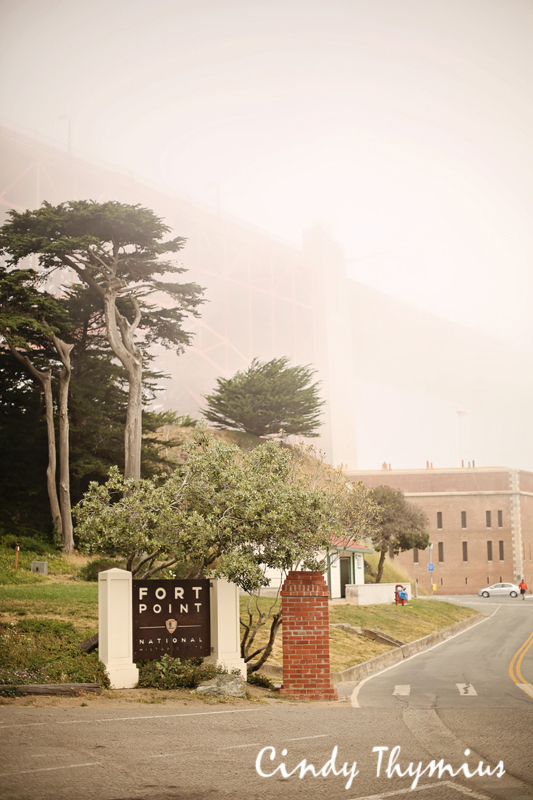 We tried Fort Point, and that didn't work either. We were ready to call it a day. Dina inadvertently got on us on the Golden Gate (thanks Dina!) then dropped us off at Sausalito for us to take a ferry back to the city. Dina was awesome, and I can't say enough things about her. She even met us at Pier 7 in the city the next day to finish our photo session.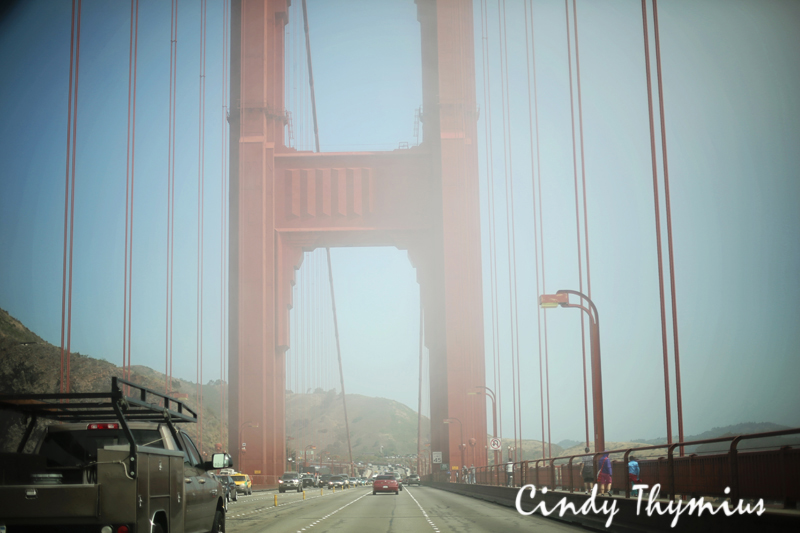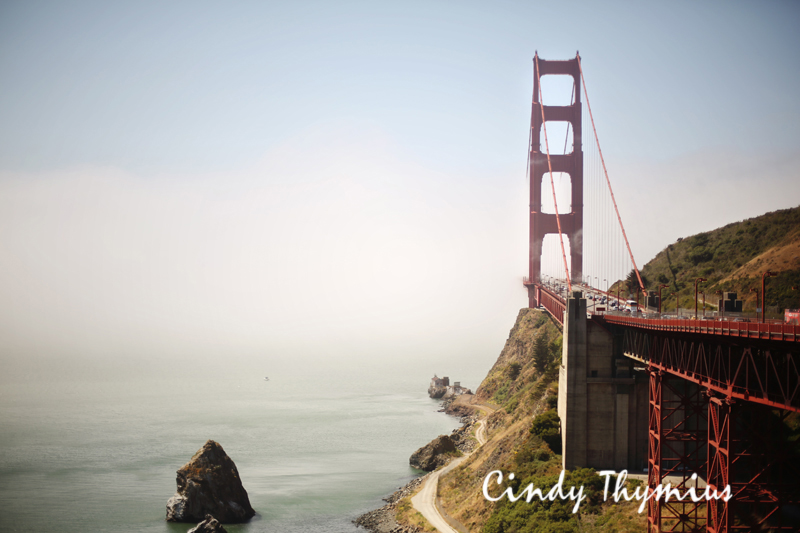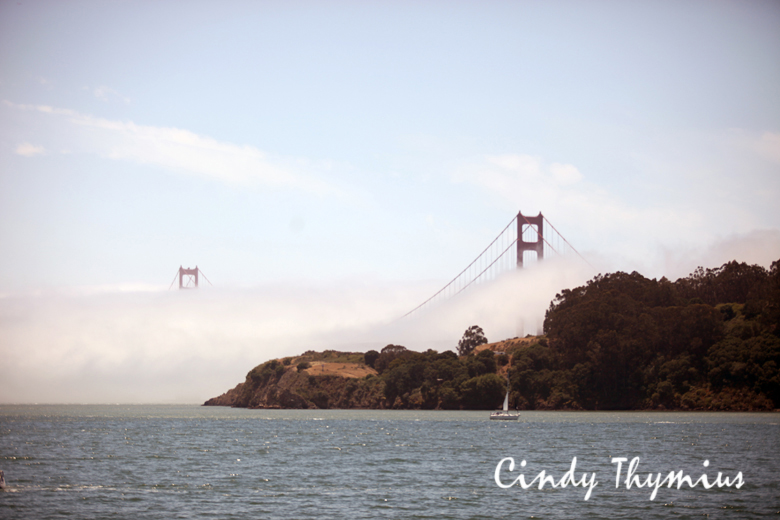 The next day we went to Coit Tower and Lombard Street. Lombard Street is the curvy street! As an aside…one day we were waiting for the muni, and we happened to strike up a conversation with some folks from ARKANSAS! Yes, it was like striking gold. While we were waiting for a trolley to take us to Lombard Street, we saw them again, and we all decided to be BRAVE (or stupid) and walk up the HUGE HUGE HUGE street to get to Lombard Street. We had a lot of fun meeting someone from our neck of the woods.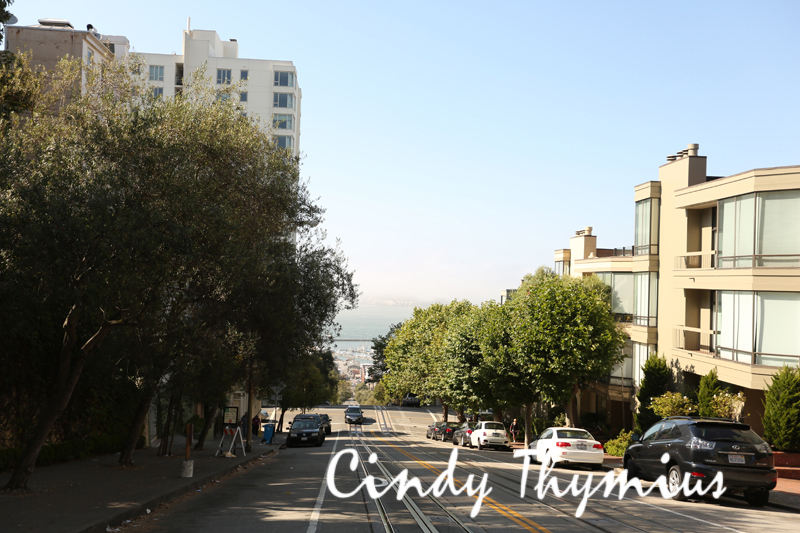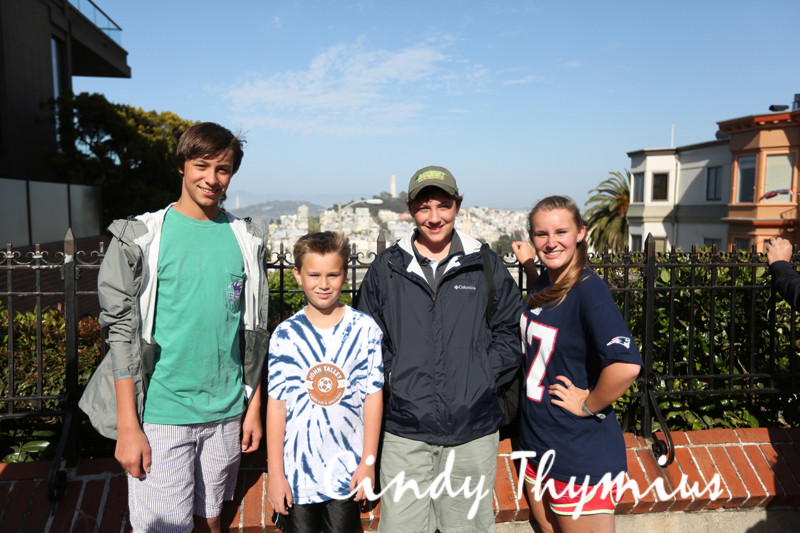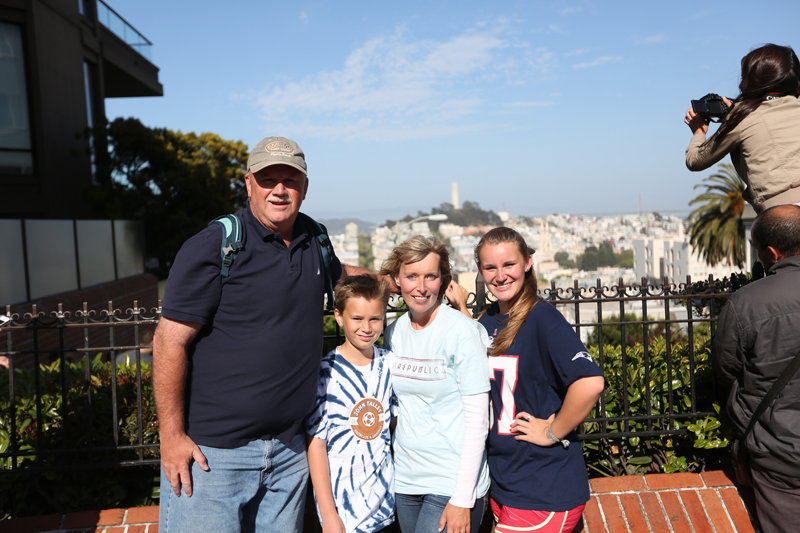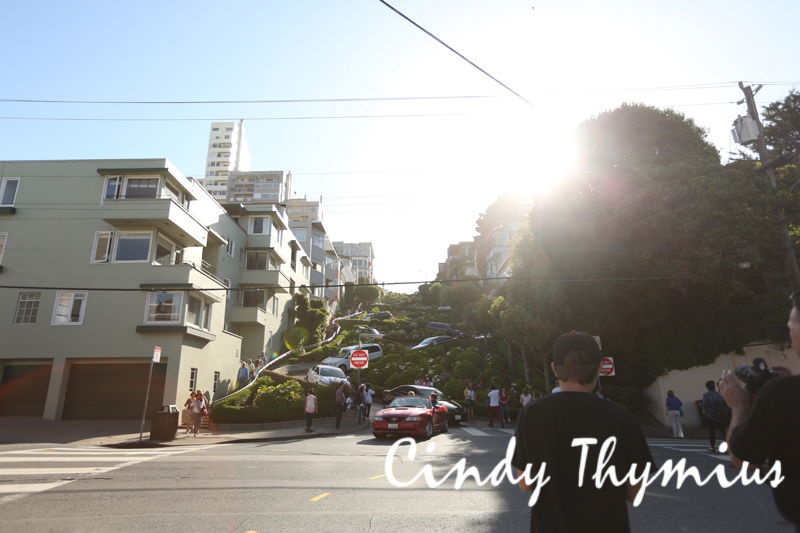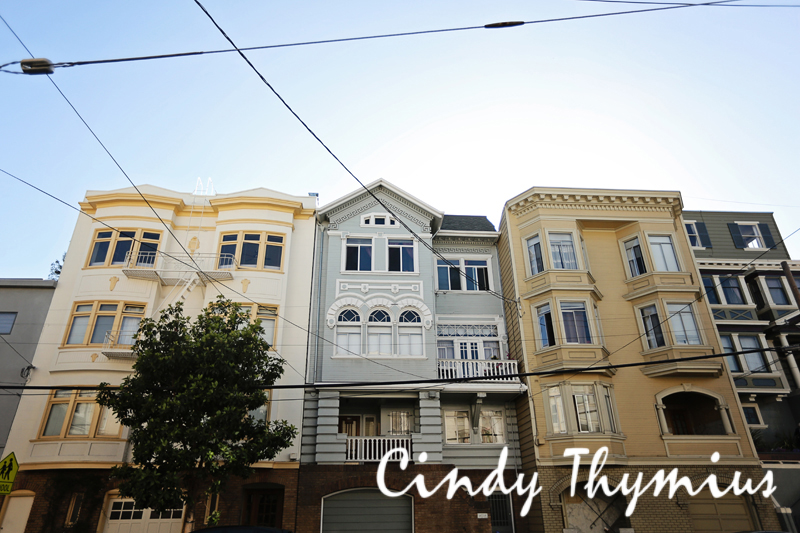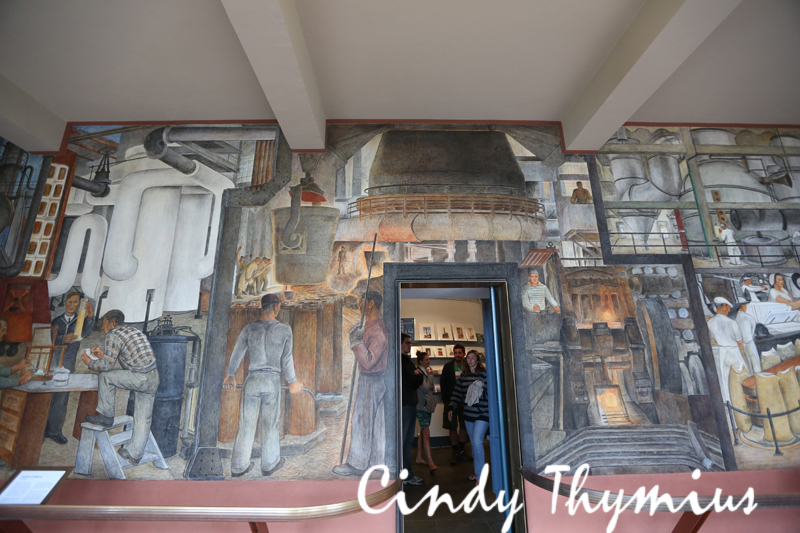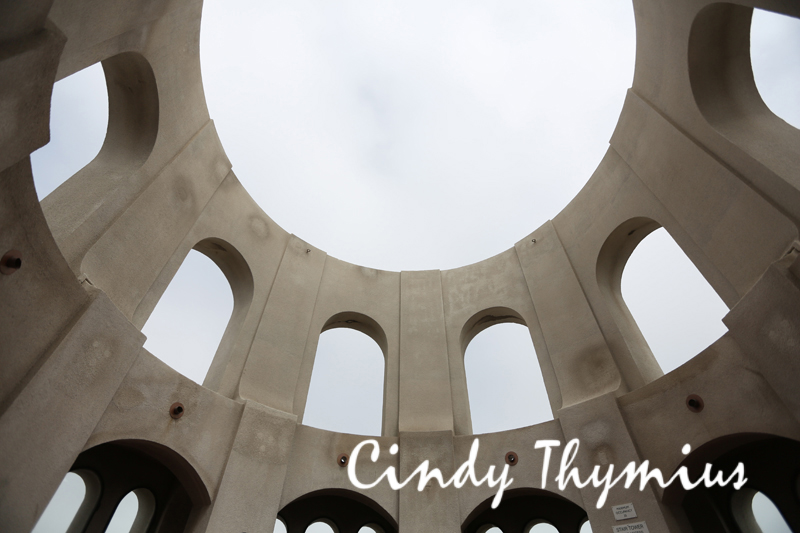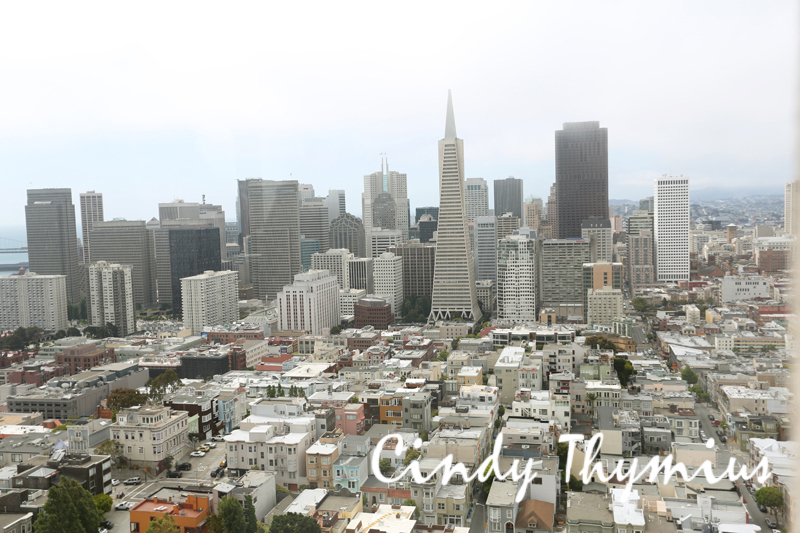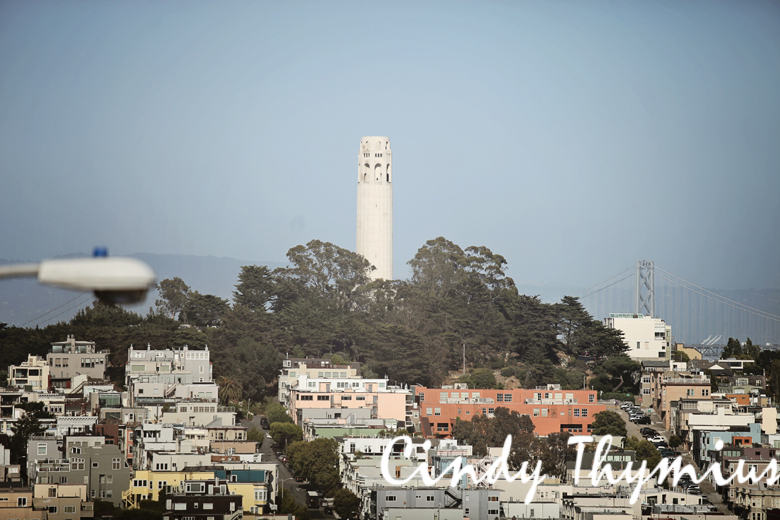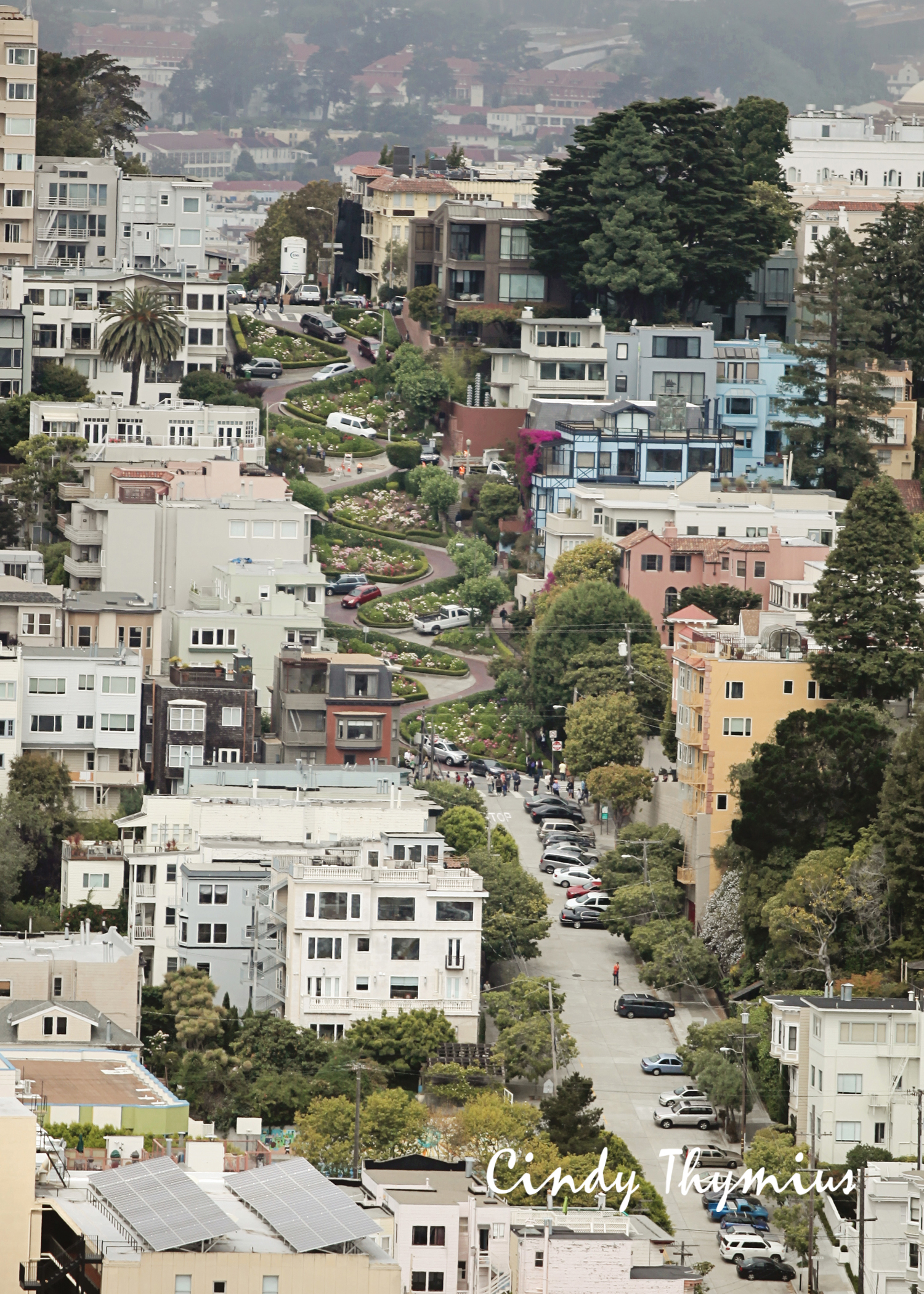 After Coit Tower, we walked to Little Italy. We were itching to have some real "Italian" food. We got sidetracked when we saw the St. Peter and Paul Parish. K and I walked inside, and WOW. BEAUTIFUL BEAUTIFUL inside. We ended up eating at North Beach Restaurant. It was fabulous and NOT TOURISTY at all.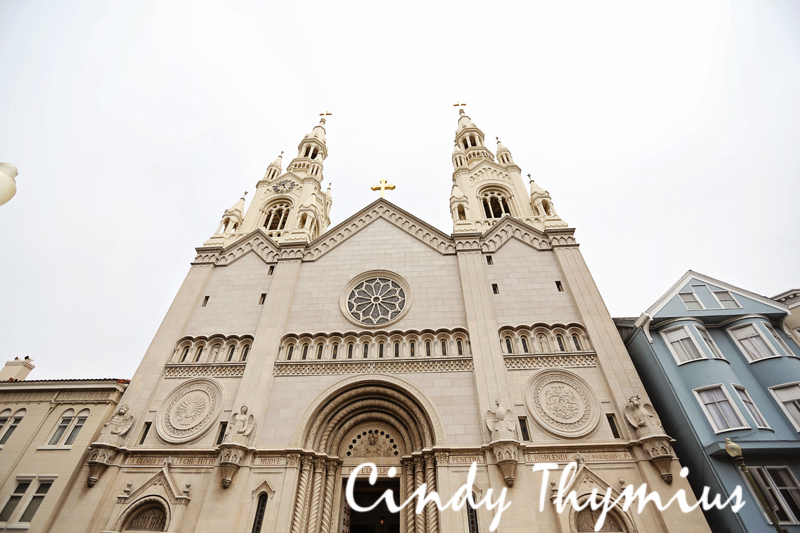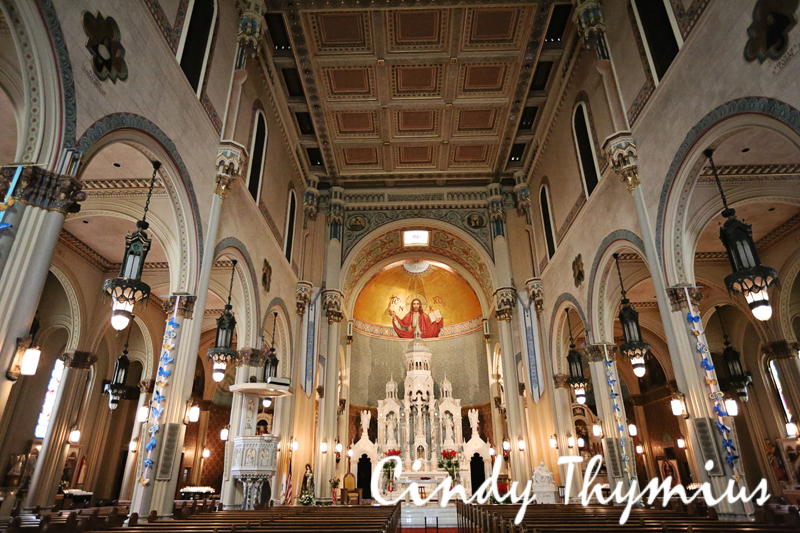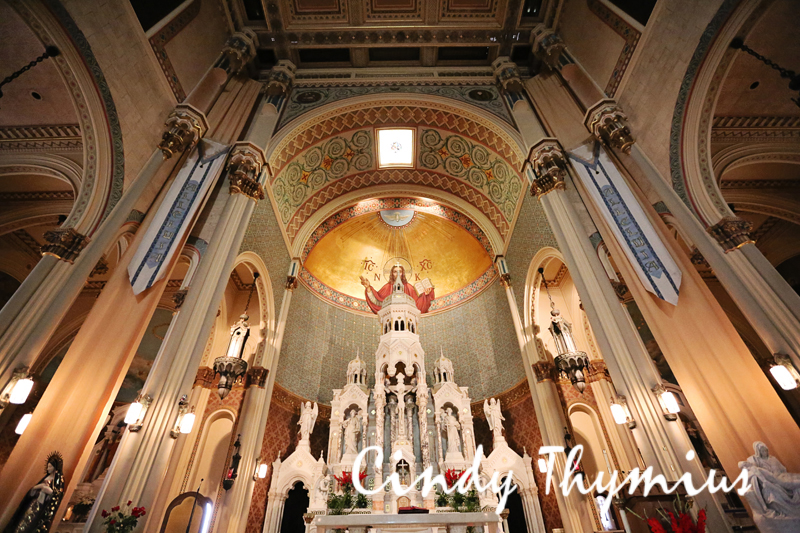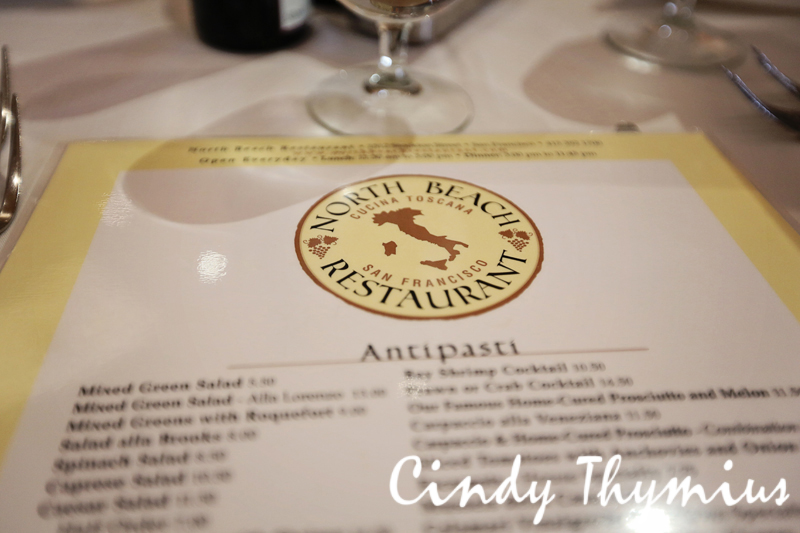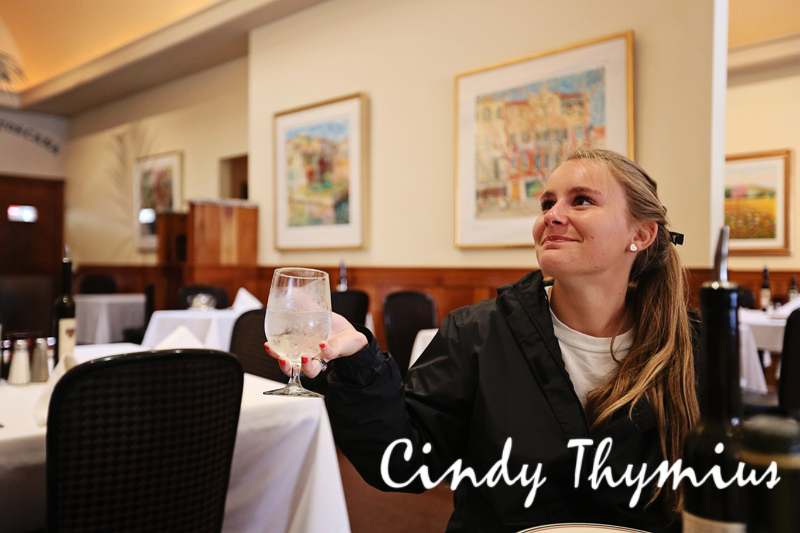 The next day we went to Alcatraz. I found that very depressing, actually. I didn't take too many photos. I did find it interesting that one former inmate was signing books in the store!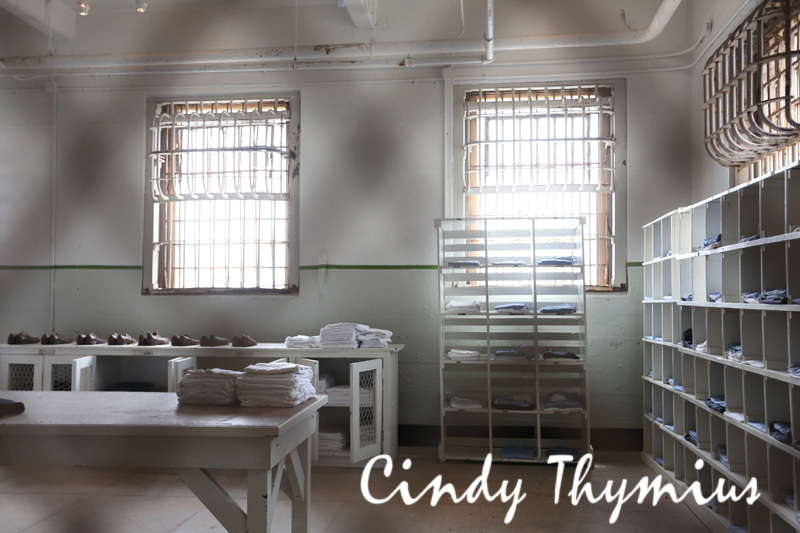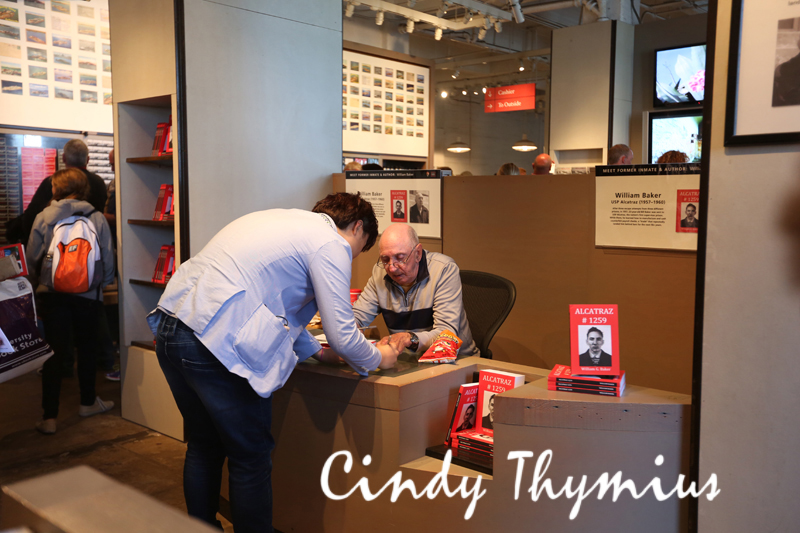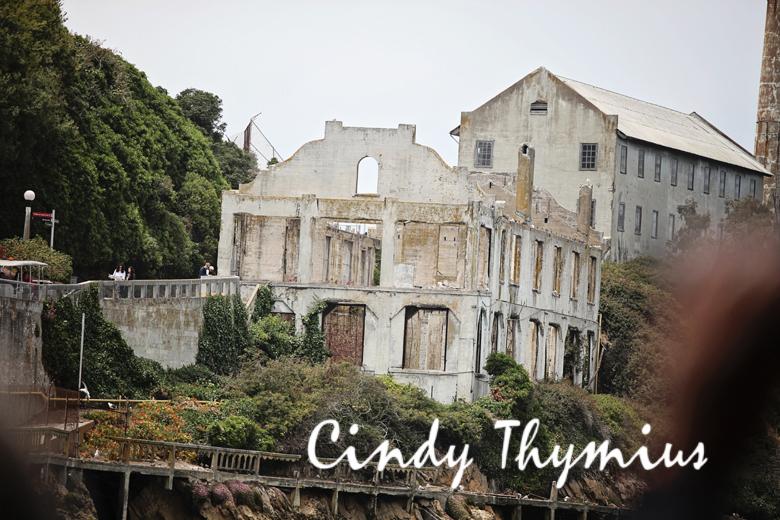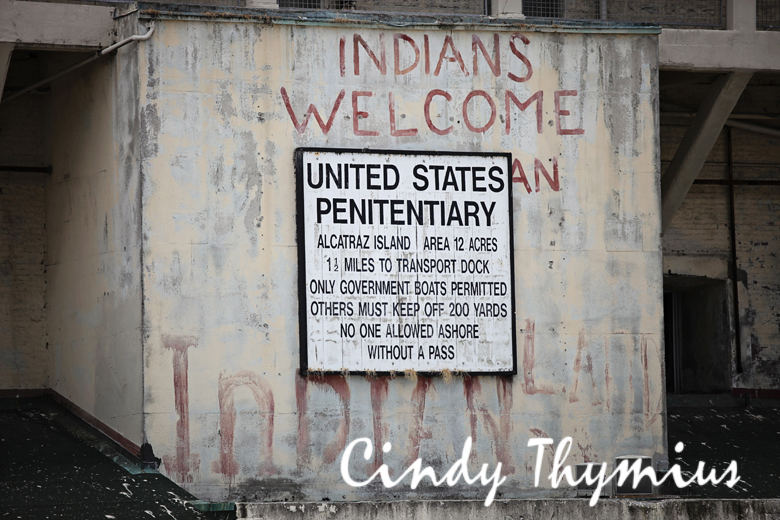 Later that night, we decided to take a CityBus night tour. This was by far the coldest part of the trip! Looking back…I can't believe I sat up top of the bus for this. There is no cover on the bus. My hand could reach out and touch, anything: the bridge, a tree, or any tunnel that we passed through. I must be an idiot, but we got some GREAT photos (spoken like a photographer!)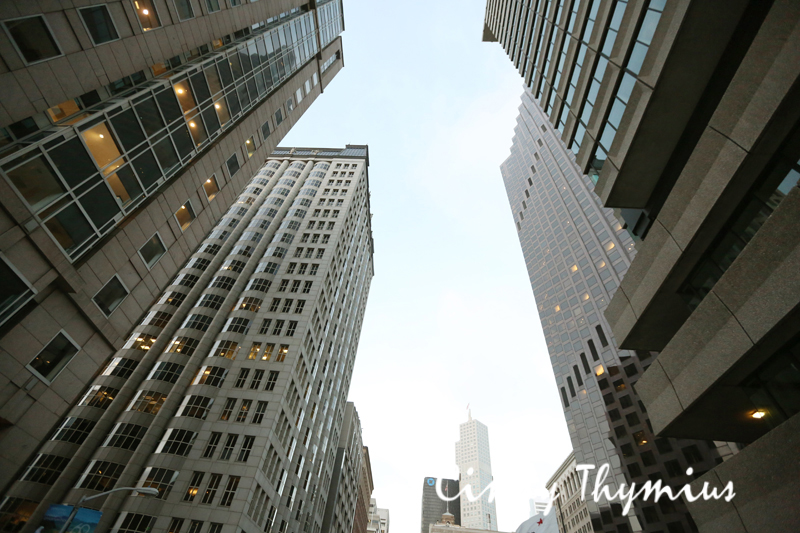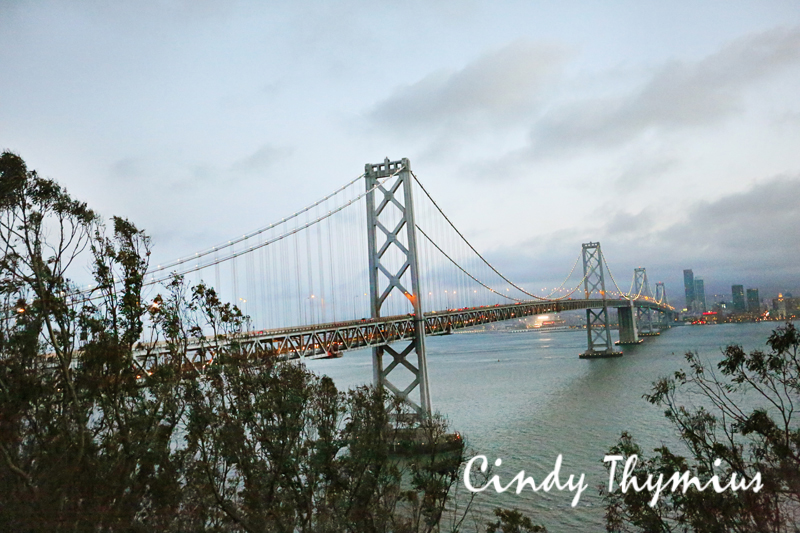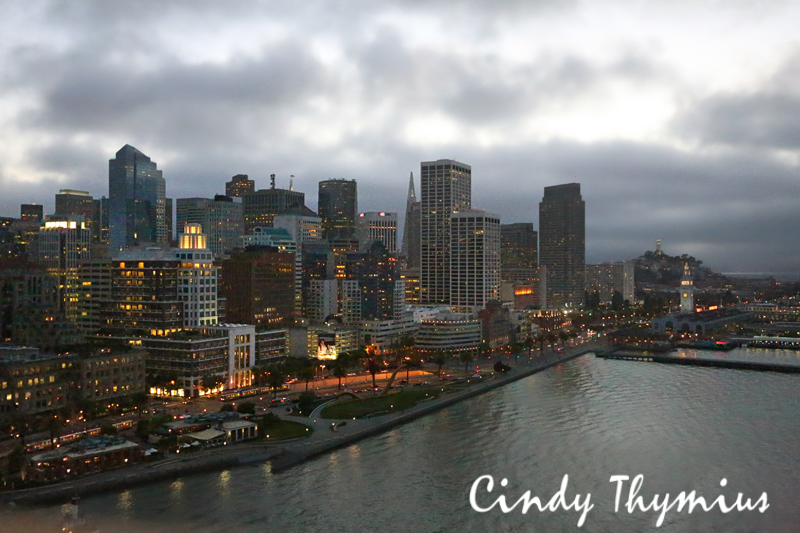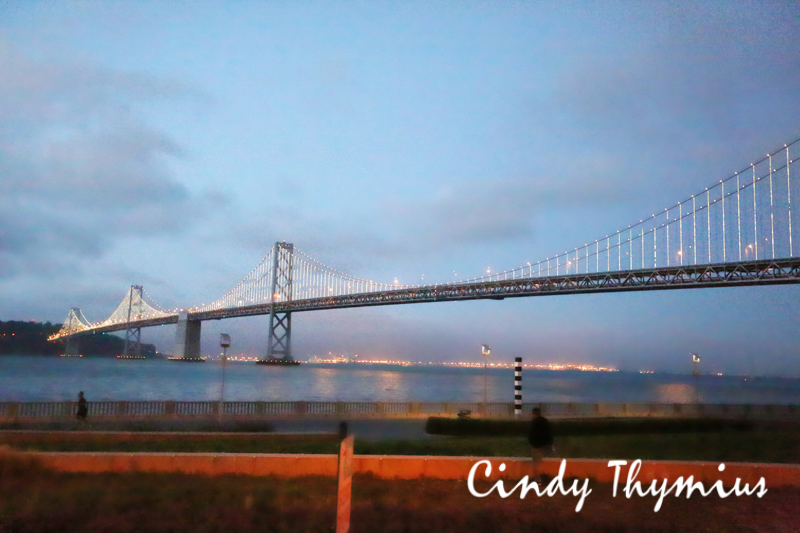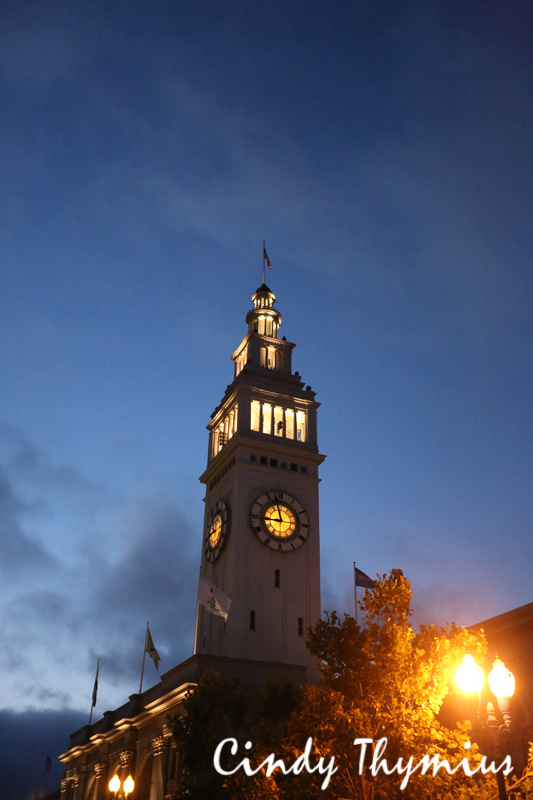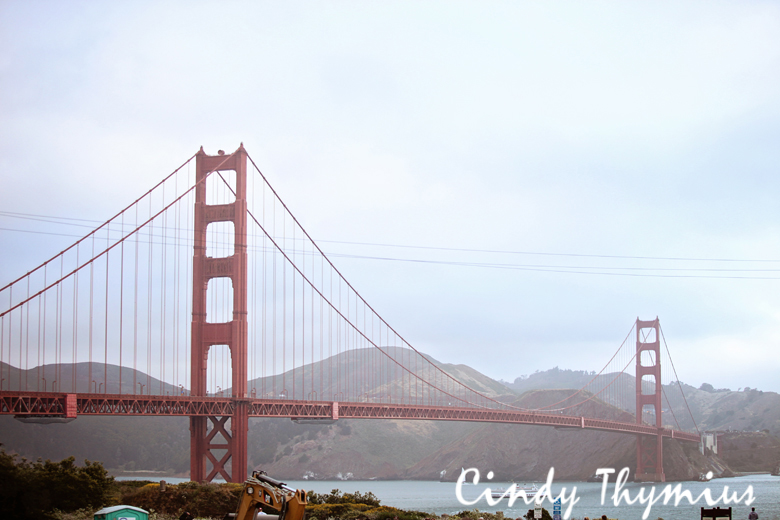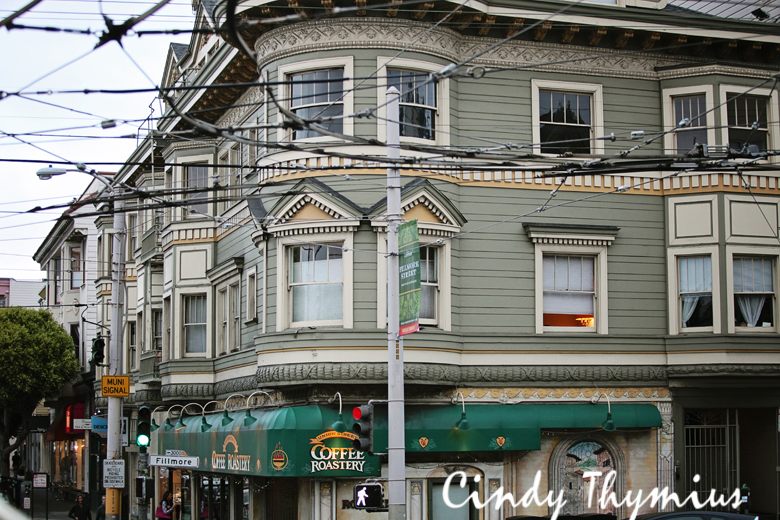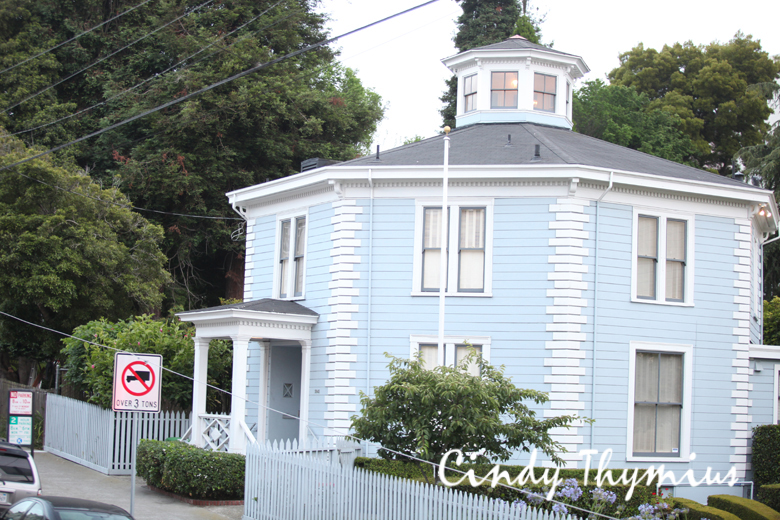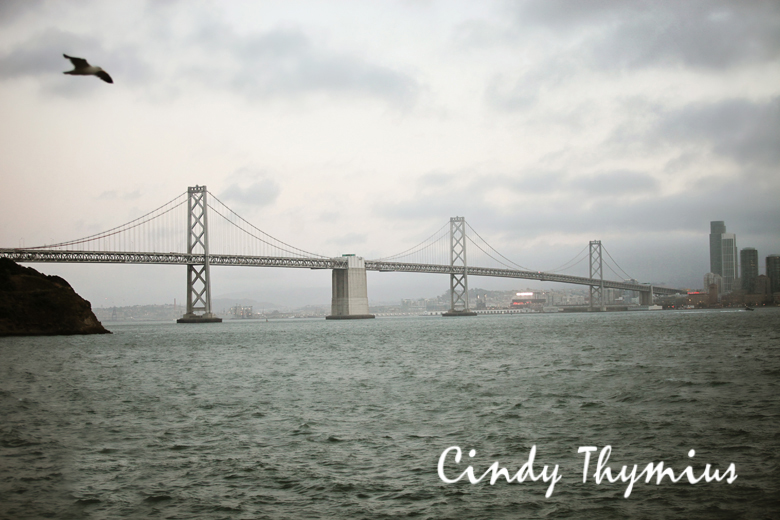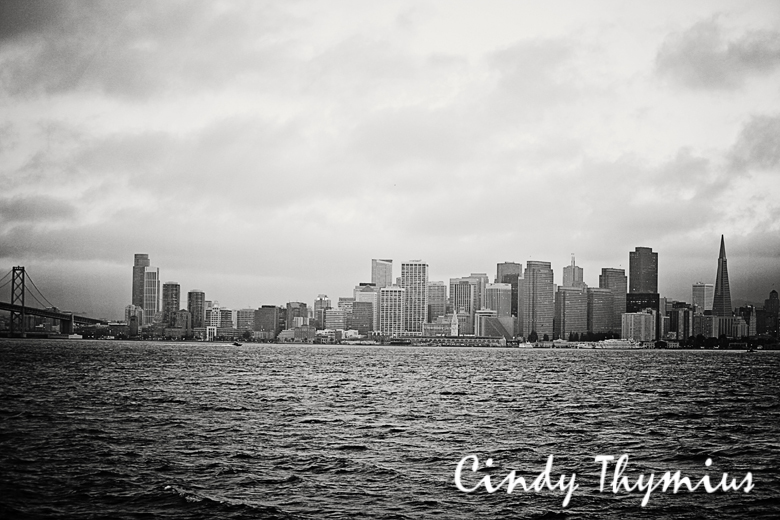 Our last full day I opted not lug the cameras with me. We had to walk, a ton, again, and the equipment was heavy. For those interested, I took my 5d Mark II and 5d Mark III with 16-35 and 70-200 lens. But, we went to the Aquarium and to the Exploratorium. Honestly, between the two, I felt like the Exploratorium was the better deal. We were there three hours at least, and my kids could have stayed there a LOT longer. The kids were pretty much done with the Aquarium after 45 minutes (but I'm not sure if that had anything to do with the fact that we lived in Florida for 8 years or not).
One final note…San Francisco is a very cool place to visit. I thought it was quite interesting that many people from other countries came to visit. It was very common to hear other languages on our excursions throughout the city. It's beautiful. From a tourist perspective, I could never call it home, though. Aside from the fact that homes/condos/apartments in the city go for the million price point for such small square feet, there is NO GRASS. I called it the concrete jungle. The views are amazing, yes. It should have been dubbed the windy city instead of Chicago. In some parts of the city, I felt like I was looking at views from another country…IT WAS THAT BEAUTIFUL.
One other note…I'm not sure if it was the tourist or the locals, but we ran into a lot of smokers. Not to offend those that smoke, but it seemed like everyone had a cigarette in his/her hand.
If you plan to go…plan to walk. A LOT. Public transportation will likely be on your list whether you like it or not.
Lastly, the other local problem we noticed were the homeless population. The cafes would serve diners by day, but the cafe corners would serve as homeless beds when the sun went down. It was so very sad and disheartening.
I didn't mean to end on a sad note! We had a terrific time on our vacation, and I highly recommend visiting if you get the chance. As they say…there's no place like home, but it's always great to get away and see the glorious world which God made.
Hope you enjoyed this very lengthy blog post!
Blessings and Peace,
Cindy
Thought for the day:
Philippians 2:13
For God is working in you, giving you the desire and the power do what pleases him.
Cindy Thymius is a Memphis photographer. For more information about booking your portrait session with Cindy, contact her at 901-854-8836 or e-mail her at cindy@cbtphotography.com
Follow me here:
SITE: www.cbtphotography.com
FACEBOOK: www.facebook.com/cindybthymiusphotography
INSTAGRAM: cindy_thymius
TWITTER: @cindy_thymius
GOOGLE+: https://plus.google.com/+Cbtphotography