December 10, 2014 / cindybthymius
Wedding Wednesday: Memphis Wedding Photographer
So I've been wanting to start this for a while now…my first ever Wedding Wednesdays! Starting now, I'm going to *try* really hard to blog about a wedding I've shot here in the Memphis area every Wednesday. I don't anticipate these posts being lengthy. I'll probably pick one favorite image and tell why I picked it for Wedding Wednesdays here on the blog.
I'm going to start things off today with a wedding I have yet to feature on the blog. This wedding was actually shot in Brighton, TN at Holly Grove Presbyterian Church. The reception was at the Covington Country Club. I chose to showcase this image first because it features all the bridesmaids and groomsmen along with the bride and groom. I love the way the golf course accentuates the color of the tan suits and the pink brides dresses.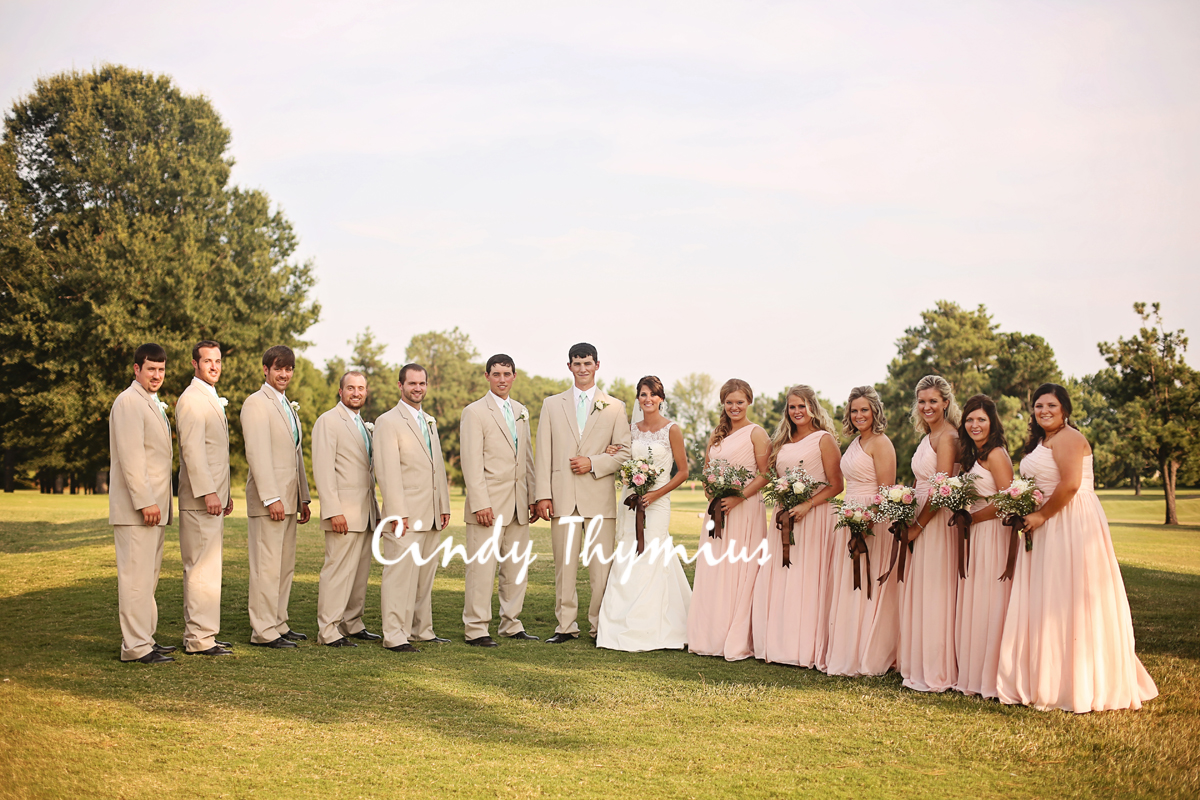 Be on the lookout next week for the next edition of Wedding Wednesdays for more weddings I've photographed here in the Memphis and Midsouth region!
Blessings and Peace,
Cindy
Thought for the day:
Proverbs 3:13
Joyful is the person who finds wisdom, the one who gains understanding.
Cindy Thymius is a Memphis wedding and engagement photographer. For more information about booking your engagement sessions in Memphis or your wedding photographer in Memphis with Cindy, contact her at 901-854-8836. Cindy is also a Memphis newborn photographer, Memphis family photographer, and Memphis high school senior photographer. Find out more by e-mailing her at cindy@cbtphotography.com
SITE: www.cbtphotography.com
FACEBOOK: www.facebook.com/cindybthymiusphotography
INSTAGRAM: cindybthymiusphotography
TWITTER: @cindy_thymius
GOOGLE+: https://plus.google.com/+Cbtphotography